Low Income Housing Tax Credit At Risk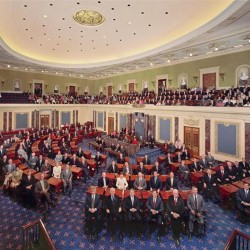 Government efforts to reform the tax code could have consequences for the multifamily industry and residential property owners, according to Apartment Finance Today.

One item that has come up as a subject of debate more than once among lawmakers is the low-income housing tax credit (LIHTC), which has contributed to the creation of more than 2.4 million rental housing units since its establishment. While its success counts in its favor, however, the LIHTC is a fairly large tax expenditure.

At a time when officials are striving to cut spending and raise revenues to resolve a large budget deficit, the source suggests, that makes the LIHTC an obvious target for reduced spending. The program will expire at the end of 2013, but groups like the National Multi Housing Council are lobbying for it to be made permanent.

Changes in the tax structure could also lead to higher taxes on partnerships, which are commonly found in the multifamily industry. Alterations to the way carried interest is taxed might result in financing becoming significantly less available for deals on rental residences, hampering activity in the sector, the source notes.

While not all of these changes will necessarily affect a specific rental manager or property owner, the direction of government policy may significantly alter the course of real estate and rentals.
Find Property Managers Near You
Select Property Type
Single Home or Condo (Valued up to $300K)

Single Home or Condo ($300K to $500K)

Single Home or Condo ($500K to $1 Million)

Single Home or Condo (Over $1 Million)

Multi-Family (2-4 units)

Multi-Family (5-19 units)

Multi-Family (20-99 units)

Multi-Family (100+ units)

Homeowners Association (2-49 units)

Homeowners Association (50-99 units)

Homeowners Association (100+ units)

Condominium Association (2-49 units)

Condominium Association (50-99 units)

Condominium Association (100+ units)

Retail (Up to 9,999 sqft)

Retail (10,000 - 100,000 sqft)

Retail (100,000+ sqft)

Office (Up to 9,999 sqft)

Office (10,000 - 100,000 sqft)

Office (100,000+ sqft)

Warehouse/Distribution (Up to 100,000 sqft)

Warehouse/Distribution (100,000+ sqft)

Light Manufacturing (Up to 100,000 sqft)

Light Manufacturing (100,000+ sqft)

Parking Garage

Biotech/Mission-Critical

Vacation (1-2 units)

Vacation (3+ units)

Other Associations (Hotel, Resort etc.)

Mobile Home Community