Major REITs reveal 2012 projections and 2011 profits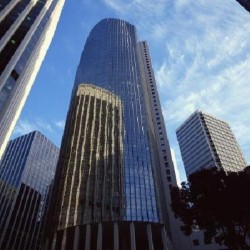 The rental housing sector had a strong fourth quarter, if recent reports from several sizable real estate investment trusts reflect the industry's status.

BRE Properties reported that earnings during the final quarter of 2011 exceeded projections, with funds from operations more than four-times higher year-over-year. Other indicators also improved, according to Multifamily Executive, although not to the same extent. The REIT projected strong business in 2012, including rent growth in Seattle, the San Francisco Bay Area and Los Angeles.

Associated Estates Realty had similarly positive results, citing net collected rents jumped more than 5.5 percent and also predicting further positive developments in 2012. Also, Equity Residential noted Denver and San Francisco as strong markets, while AvalonBay Communities reported improvements in Boston, San Jose, Los Angeles and San Francisco.

AvalonBay reported that valuations and rents reached pre-downturn levels and attributed the strong 2011 performance to a combination of increasing employment among young workers interested in renting and falling homeownership rates. Plans for new development were a theme when looking ahead to 2012.

Property owners considering expansion may need rental property services to see to their housing and tenants' needs.
Find Property Managers Near You
Select Property Type
Single Home or Condo (Valued up to $300K)

Single Home or Condo ($300K to $500K)

Single Home or Condo ($500K to $1 Million)

Single Home or Condo (Over $1 Million)

Multi-Family (2-4 units)

Multi-Family (5-19 units)

Multi-Family (20-99 units)

Multi-Family (100+ units)

Homeowners Association (2-49 units)

Homeowners Association (50-99 units)

Homeowners Association (100+ units)

Condominium Association (2-49 units)

Condominium Association (50-99 units)

Condominium Association (100+ units)

Retail (Up to 9,999 sqft)

Retail (10,000 - 100,000 sqft)

Retail (100,000+ sqft)

Office (Up to 9,999 sqft)

Office (10,000 - 100,000 sqft)

Office (100,000+ sqft)

Warehouse/Distribution (Up to 100,000 sqft)

Warehouse/Distribution (100,000+ sqft)

Light Manufacturing (Up to 100,000 sqft)

Light Manufacturing (100,000+ sqft)

Parking Garage

Biotech/Mission-Critical

Vacation (1-2 units)

Vacation (3+ units)

Other Associations (Hotel, Resort etc.)

Mobile Home Community