MBA data suggests housing industry outlook improving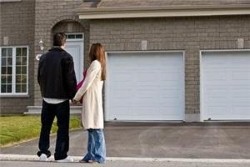 Rental owners and property management companies have raised their rates, according to the Mortgage Bankers Association.

This is good news for the rental housing industry in the short-term, and may benefit home sales in combination with a strengthening employment outlook, according to the organization. Data also suggests that fewer apartment renters intend to renew than in the recent past, which may lead some to either purchase or rent single-family homes.

MBA vice president of economics and research Mike Fratantoni indicated home sale and mortgage projections are higher than before for 2012, although the performance will ultimately depend on broader economic factors including interest rates, employment, business taxes.

A significant portion of single-family home purchases in recent years have been made by investors rather than consumers. While conditions vary depending on the location, circumstances may remain favorable for investing in rental housing for some time.

Rental managers can see to the day-to-day care of a property and interactions with tenants, providing the expertise needed to efficiently run rentals.
Find Property Managers Near You
Select Property Type
Single Home or Condo (Valued up to $300K)

Single Home or Condo ($300K to $500K)

Single Home or Condo ($500K to $1 Million)

Single Home or Condo (Over $1 Million)

Multi-Family (2-4 units)

Multi-Family (5-19 units)

Multi-Family (20-99 units)

Multi-Family (100+ units)

Homeowners Association (2-49 units)

Homeowners Association (50-99 units)

Homeowners Association (100+ units)

Condominium Association (2-49 units)

Condominium Association (50-99 units)

Condominium Association (100+ units)

Retail (Up to 9,999 sqft)

Retail (10,000 - 100,000 sqft)

Retail (100,000+ sqft)

Office (Up to 9,999 sqft)

Office (10,000 - 100,000 sqft)

Office (100,000+ sqft)

Warehouse/Distribution (Up to 100,000 sqft)

Warehouse/Distribution (100,000+ sqft)

Light Manufacturing (Up to 100,000 sqft)

Light Manufacturing (100,000+ sqft)

Parking Garage

Biotech/Mission-Critical

Vacation (1-2 units)

Vacation (3+ units)

Other Associations (Hotel, Resort etc.)

Mobile Home Community