Mobile maintenance technology useful aid for rental managers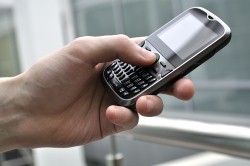 Mobile technology has been evolving in the apartment industry for the past few years - a modern feature for rental managers that can help them do business more efficiently. Now, there's a new technological advancement that can make their jobs even easier, Multi-Housing News reports.

According to the source, vendors including Yardi and MRI Software LLC have develop smartphone apps that allow management companies and their maintenance staffs to communicate orders for supplies and transcribe work completed at properties.

The Michigan-based apartment company McKinley is one business that has taken advantage of the burgeoning technology and utilized it at its units. An official with the firm expressed the mobile app is helpful for tenants.

"Our goal is to provide as many ways as we can to allow the resident to connect with us - on the internet, on the phone, in person or on their mobile devices," Albert L. Berriz, vice president and managing director of owned residential real estate for McKinley, told MHN.

An older, similar technology has been in use at rental properties nationwide in the past couple of years. The National Swimming Pool Foundation released an app that helps rental managers and landlords better maintain their properties' pools.
Find Property Managers Near You
Select Property Type
Single Home or Condo (Valued up to $300K)

Single Home or Condo ($300K to $500K)

Single Home or Condo ($500K to $1 Million)

Single Home or Condo (Over $1 Million)

Multi-Family (2-4 units)

Multi-Family (5-19 units)

Multi-Family (20-99 units)

Multi-Family (100+ units)

Homeowners Association (2-49 units)

Homeowners Association (50-99 units)

Homeowners Association (100+ units)

Condominium Association (2-49 units)

Condominium Association (50-99 units)

Condominium Association (100+ units)

Retail (Up to 9,999 sqft)

Retail (10,000 - 100,000 sqft)

Retail (100,000+ sqft)

Office (Up to 9,999 sqft)

Office (10,000 - 100,000 sqft)

Office (100,000+ sqft)

Warehouse/Distribution (Up to 100,000 sqft)

Warehouse/Distribution (100,000+ sqft)

Light Manufacturing (Up to 100,000 sqft)

Light Manufacturing (100,000+ sqft)

Parking Garage

Biotech/Mission-Critical

Vacation (1-2 units)

Vacation (3+ units)

Other Associations (Hotel, Resort etc.)

Mobile Home Community