Mortgage insurance premium hike approaching in 2013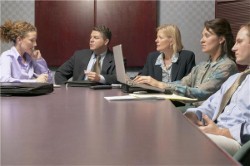 Many in the rental housing industry are opposed to a recent Federal Housing Administration announcement that mortgage insurance premiums are set to increase next year.

FHA-insured loans for new construction, rehabilitation and other activity would see significant increases in basis points added to their rates, except for some low-income housing tax credit deals, Apartment Finance Today reports. Among other effects, the results would include a significant increase in the expense of FHA financing for the multifamily industry.

That could encourage further movement to single-family housing, although it is not entirely clear whether single-family rehabilitation and other loans would be impacted as well. If so, investors in single-family rentals might be hit just as hard by the change.

AFT notes that the National Association of Home Builders, the National Multi Housing Council, the Mortgage Bankers Association and other prominent industry groups affected by the move recently united in their opposition to the FHA move, saying the added expenses are not justified. Rental managers might not be directly affected by this plan, but any decrease in purchases and rehabilitation would impact their business by affecting the amount of competition they face.
Find Property Managers Near You
Select Property Type
Single Home or Condo (Valued up to $300K)

Single Home or Condo ($300K to $500K)

Single Home or Condo ($500K to $1 Million)

Single Home or Condo (Over $1 Million)

Multi-Family (2-4 units)

Multi-Family (5-19 units)

Multi-Family (20-99 units)

Multi-Family (100+ units)

Homeowners Association (2-49 units)

Homeowners Association (50-99 units)

Homeowners Association (100+ units)

Condominium Association (2-49 units)

Condominium Association (50-99 units)

Condominium Association (100+ units)

Retail (Up to 9,999 sqft)

Retail (10,000 - 100,000 sqft)

Retail (100,000+ sqft)

Office (Up to 9,999 sqft)

Office (10,000 - 100,000 sqft)

Office (100,000+ sqft)

Warehouse/Distribution (Up to 100,000 sqft)

Warehouse/Distribution (100,000+ sqft)

Light Manufacturing (Up to 100,000 sqft)

Light Manufacturing (100,000+ sqft)

Parking Garage

Biotech/Mission-Critical

Vacation (1-2 units)

Vacation (3+ units)

Other Associations (Hotel, Resort etc.)

Mobile Home Community