Multifamily vacancies decrease, rental expectations rise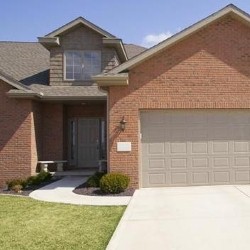 The latest information from the National Association of Home Builders indicates that apartments and condominiums performed well in the fourth quarter, with the Multifamily Vacancy Index registering signs of stronger occupancy rates.

Investors may benefit from the sector's current situation, although the NAHB noted that limited availability of capital may be limiting new development and construction. This is a partial cause of the drop in vacancies. The situation may be beneficial for property management companies and owners wishing to operate single-family homes and other units, since multifamily rentals are relatively full.

"The apartment and condo sector continues to be a bright spot in the housing market, with the overall index at its highest level in six years," said NAHB chief economist David Crowe. "The rental components have been the driving force behind the increased index level. And although the for-sale component remains weaker, it is still double what it was just six quarters ago."

Projections for the future also improved, with the index for market-rate properties growing from 67.2 to 67.8, while expectations for low-rent units jumped from 50.2 to 57.

 
Find Property Managers Near You
Select Property Type
Single Home or Condo (Valued up to $300K)

Single Home or Condo ($300K to $500K)

Single Home or Condo ($500K to $1 Million)

Single Home or Condo (Over $1 Million)

Multi-Family (2-4 units)

Multi-Family (5-19 units)

Multi-Family (20-99 units)

Multi-Family (100+ units)

Homeowners Association (2-49 units)

Homeowners Association (50-99 units)

Homeowners Association (100+ units)

Condominium Association (2-49 units)

Condominium Association (50-99 units)

Condominium Association (100+ units)

Retail (Up to 9,999 sqft)

Retail (10,000 - 100,000 sqft)

Retail (100,000+ sqft)

Office (Up to 9,999 sqft)

Office (10,000 - 100,000 sqft)

Office (100,000+ sqft)

Warehouse/Distribution (Up to 100,000 sqft)

Warehouse/Distribution (100,000+ sqft)

Light Manufacturing (Up to 100,000 sqft)

Light Manufacturing (100,000+ sqft)

Parking Garage

Biotech/Mission-Critical

Vacation (1-2 units)

Vacation (3+ units)

Other Associations (Hotel, Resort etc.)

Mobile Home Community