New York apartment transactions up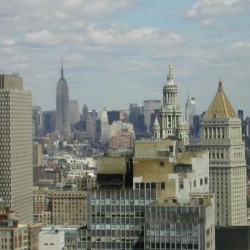 Continued solid growth in market and stabilized rents is causing apartment industry stakeholders in New York to predict that the trend of high apartment building sales will be ongoing in 2012, The New York Post reports.

Real estate investment trusts and others increased their buying activity. A number of large apartment sales marked 2011, according to the source.

"Sellers chose to take advantage of a low interest rate environment, which exerted downward pressure on cap rates, driving prices up," chairman Robert Knakal of Massey Knakal Realty Services told the source. "There were nine multi-family sales over $100 million last year as institutional capital came back into the market in a big way."

He stated the trend was unsurprising, citing "extraordinarily low" vacancy rates in
the city's multifamily housing. At the same time, executive vice president Paul Leibowitz of Coldwell Banker Real Estate told the source that the past year was influenced by a large, pent-up supply. Based on expectations that rental fundamentals will remain strong, he predicts more significant transactions this year.

Those purchasing these buildings may have need of property management services. Similarly, owners of single-family homes and other residential properties may be able to tap into the strong demand by renting their properties, which are less likely to find buyers in the current housing market.
Find Property Managers Near You
Select Property Type
Single Home or Condo (Valued up to $300K)

Single Home or Condo ($300K to $500K)

Single Home or Condo ($500K to $1 Million)

Single Home or Condo (Over $1 Million)

Multi-Family (2-4 units)

Multi-Family (5-19 units)

Multi-Family (20-99 units)

Multi-Family (100+ units)

Homeowners Association (2-49 units)

Homeowners Association (50-99 units)

Homeowners Association (100+ units)

Condominium Association (2-49 units)

Condominium Association (50-99 units)

Condominium Association (100+ units)

Retail (Up to 9,999 sqft)

Retail (10,000 - 100,000 sqft)

Retail (100,000+ sqft)

Office (Up to 9,999 sqft)

Office (10,000 - 100,000 sqft)

Office (100,000+ sqft)

Warehouse/Distribution (Up to 100,000 sqft)

Warehouse/Distribution (100,000+ sqft)

Light Manufacturing (Up to 100,000 sqft)

Light Manufacturing (100,000+ sqft)

Parking Garage

Biotech/Mission-Critical

Vacation (1-2 units)

Vacation (3+ units)

Other Associations (Hotel, Resort etc.)

Mobile Home Community