New York Rental Market Continues Growth as Other Cities Fall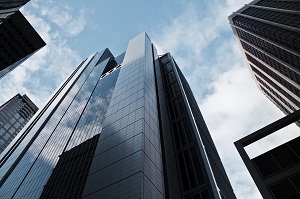 Rental prices continued to grow in New York City during the last quarter, according to the RentJuice Rent Index, despite slowdowns in other major markets, including Boston and Chicago.

Average asking rents grew in the city partly due to a change in the properties that are available. Recent trends have seen an increasing number of larger apartments and rentals open, the report indicates, and some expensive neighborhoods have become even more so. Submarkets including Hamilton Heights and Flatbush, on the other hand, have seen the price per square foot decrease substantially.

The report also notes that the majority of rental listings in New York are available immediately, whereas in other metro areas, they may be listed as available in a few months. This varies somewhat from neighborhood to neighborhood within the city, however.

Always a busy market, New York has remained such through the nation's economic difficulties. Competition for rental housing may have increased in some areas, as job-seeking individuals flocked to one of the world's busiest cities to find work. Rental managers are not likely to experience a shortage of interest in the near future, in the city as a whole.
Find Property Managers Near You
Select Property Type
Single Home or Condo (Valued up to $300K)

Single Home or Condo ($300K to $500K)

Single Home or Condo ($500K to $1 Million)

Single Home or Condo (Over $1 Million)

Multi-Family (2-4 units)

Multi-Family (5-19 units)

Multi-Family (20-99 units)

Multi-Family (100+ units)

Homeowners Association (2-49 units)

Homeowners Association (50-99 units)

Homeowners Association (100+ units)

Condominium Association (2-49 units)

Condominium Association (50-99 units)

Condominium Association (100+ units)

Retail (Up to 9,999 sqft)

Retail (10,000 - 100,000 sqft)

Retail (100,000+ sqft)

Office (Up to 9,999 sqft)

Office (10,000 - 100,000 sqft)

Office (100,000+ sqft)

Warehouse/Distribution (Up to 100,000 sqft)

Warehouse/Distribution (100,000+ sqft)

Light Manufacturing (Up to 100,000 sqft)

Light Manufacturing (100,000+ sqft)

Parking Garage

Biotech/Mission-Critical

Vacation (1-2 units)

Vacation (3+ units)

Other Associations (Hotel, Resort etc.)

Mobile Home Community