NFIP reauthorized for five years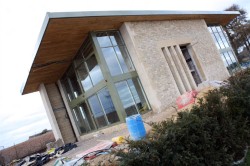 Lawmakers recently reached an agreement to reauthorize the National Flood Insurance Program (NFIP) through September 2017.

This represents a major step forward for the ailing program, which has been reliant on repeated short-term extensions in recent years to the point of causing real estate and insurance industry stakeholders and analysts serious concern.

The program lapsed more than once, impeding real estate transactions in affected areas and forcing some home purchases to be postponed or cancelled as coverage is sometimes required to qualify for a mortgage.

New home construction was also adversely affected in certain parts of the country. The most recent short-term extension would have expired at the end of this month. This reauthorization of the NFIP included a change, eliminating residual risk language that mandated the purchase of coverage for areas behind dams and levees.

About 5.6 million policyholders are covered through the program, according to the National Association of Home Builders (NAHB). Investors operating single-family rentals in flood risk zones may wish to purchase flood insurance if they have not already.

Depending on the services they are providing, some rental managers may be in a position to help determine whether such coverage is appropriate.
Find Property Managers Near You
Select Property Type
Single Home or Condo (Valued up to $300K)

Single Home or Condo ($300K to $500K)

Single Home or Condo ($500K to $1 Million)

Single Home or Condo (Over $1 Million)

Multi-Family (2-4 units)

Multi-Family (5-19 units)

Multi-Family (20-99 units)

Multi-Family (100+ units)

Homeowners Association (2-49 units)

Homeowners Association (50-99 units)

Homeowners Association (100+ units)

Condominium Association (2-49 units)

Condominium Association (50-99 units)

Condominium Association (100+ units)

Retail (Up to 9,999 sqft)

Retail (10,000 - 100,000 sqft)

Retail (100,000+ sqft)

Office (Up to 9,999 sqft)

Office (10,000 - 100,000 sqft)

Office (100,000+ sqft)

Warehouse/Distribution (Up to 100,000 sqft)

Warehouse/Distribution (100,000+ sqft)

Light Manufacturing (Up to 100,000 sqft)

Light Manufacturing (100,000+ sqft)

Parking Garage

Biotech/Mission-Critical

Vacation (1-2 units)

Vacation (3+ units)

Other Associations (Hotel, Resort etc.)

Mobile Home Community