NMHC Responds Favorably to State of the Union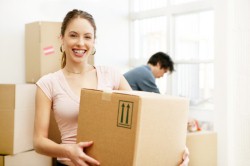 The National Multi-Housing Council (NMHC) responded positively to initiatives mentioned by President Barack Obama in his State of the Union, noting that broader economic improvement will be necessary if the apartment industry is to sustain its growth in 2012.

The organization did note that a major, beneficial step would be the renewal and expansion of expired energy efficiency tax credits that encourage and assist
rental managers
and property owners who consider upgrading their properties to save on energy costs. Since the benefits of efficiency can be passed on to renters, this could also promote healthy competition in the market and benefit all involved.

The NMHC noted that rental housing properties are being relied on by more Americans than in the past, suggesting that the federal government take care when devising its housing policies to avoid an unbalanced approach that could jeopardize the gains rental owners and stakeholders have made.

The organization also suggested that an ongoing federal backstop paid for by users may be a necessity to provide the rental housing now in demand in the U.S.
Find Property Managers Near You
Select Property Type
Single Home or Condo (Valued up to $300K)

Single Home or Condo ($300K to $500K)

Single Home or Condo ($500K to $1 Million)

Single Home or Condo (Over $1 Million)

Multi-Family (2-4 units)

Multi-Family (5-19 units)

Multi-Family (20-99 units)

Multi-Family (100+ units)

Homeowners Association (2-49 units)

Homeowners Association (50-99 units)

Homeowners Association (100+ units)

Condominium Association (2-49 units)

Condominium Association (50-99 units)

Condominium Association (100+ units)

Retail (Up to 9,999 sqft)

Retail (10,000 - 100,000 sqft)

Retail (100,000+ sqft)

Office (Up to 9,999 sqft)

Office (10,000 - 100,000 sqft)

Office (100,000+ sqft)

Warehouse/Distribution (Up to 100,000 sqft)

Warehouse/Distribution (100,000+ sqft)

Light Manufacturing (Up to 100,000 sqft)

Light Manufacturing (100,000+ sqft)

Parking Garage

Biotech/Mission-Critical

Vacation (1-2 units)

Vacation (3+ units)

Other Associations (Hotel, Resort etc.)

Mobile Home Community