Open House Marketing Tips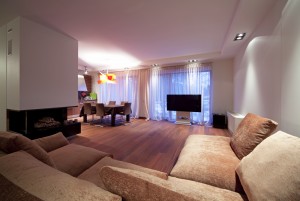 Are you selling your home by owner? If so, you know that an open house is a great way to generate foot traffic and hopefully a few offers. That being said, if nobody knows about your open house you are not going to have any success. Do you know how to market your open house? Any method you use is going to work in your favor.

First things first, put an ad in a few local newspapers. The more people who know about your open house the more traffic you are going to receive. Remember, buyers will spend an entire day going from one open house to the next. If you advertise in the right newspapers you can reach a large audience of potential buyers.

Do you have a sign in your yard? Sure, you probably have a ?for sale? sign but it is important to also have one with information on your open house. This will help to draw in interested consumers who drive-by.

Finally, don?t be shy about telling real estate agents in your area. Remember, they have more connections than you can imagine. Not to mention the fact that they have clients that may be interested in what you have to offer. It is important to tell as many real estate agents as you can about your open house.

Simply put, the better you market your open house the more chance you have for a large number of visitors. And as you know, more visitors mean a better chance at a sale!
Find Property Managers Near You
Select Property Type
Single Home or Condo (Valued up to $300K)

Single Home or Condo ($300K to $500K)

Single Home or Condo ($500K to $1 Million)

Single Home or Condo (Over $1 Million)

Multi-Family (2-4 units)

Multi-Family (5-19 units)

Multi-Family (20-99 units)

Multi-Family (100+ units)

Homeowners Association (2-49 units)

Homeowners Association (50-99 units)

Homeowners Association (100+ units)

Condominium Association (2-49 units)

Condominium Association (50-99 units)

Condominium Association (100+ units)

Retail (Up to 9,999 sqft)

Retail (10,000 - 100,000 sqft)

Retail (100,000+ sqft)

Office (Up to 9,999 sqft)

Office (10,000 - 100,000 sqft)

Office (100,000+ sqft)

Warehouse/Distribution (Up to 100,000 sqft)

Warehouse/Distribution (100,000+ sqft)

Light Manufacturing (Up to 100,000 sqft)

Light Manufacturing (100,000+ sqft)

Parking Garage

Biotech/Mission-Critical

Vacation (1-2 units)

Vacation (3+ units)

Other Associations (Hotel, Resort etc.)

Mobile Home Community