Organizations react to housing plan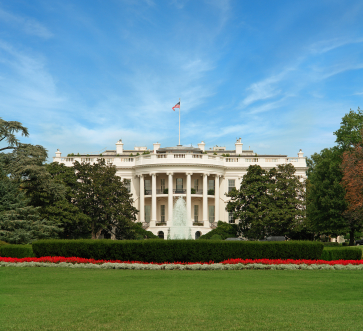 President Barack Obama's housing plan represents the federal government's recognition of the importance of the rental housing market, according to the National Multi Housing Council (NMHC) and National Apartment Association (NAA).

In that respect the organizations support the plan, specifically the initiative to use bulk sales of real estate-owned properties held by the Fannie Mae, Freddie Mac and the government. The organizations did warn against housing policies that emphasize homeownership at the expense of rental housing, noting that preferential policies contributed to the national economic crisis.

With regards to the plan, the organizations also noted that care should be taken to ensure the repurposed homes are maintained in good condition, suggesting that owners and rental managers will need to work together to take advantage of the opportunity.

"Importantly, the president's proposal underscores our key message that while there might be an oversupply of single-family housing, there is a shortage of rental housing," NMHC senior vice president of government affairs Cindy Chetti said in the statement. "Demographics and changing lifestyles have led to a structural shift in our nation's housing preferences to more heavily favor renting. Renters could make up half of all new households this decade, more than seven million new renter households."

These projections indicate investors may need the help of property management companies and other professionals to meet demand in the years ahead.
Find Property Managers Near You
Select Property Type
Single Home or Condo (Valued up to $300K)

Single Home or Condo ($300K to $500K)

Single Home or Condo ($500K to $1 Million)

Single Home or Condo (Over $1 Million)

Multi-Family (2-4 units)

Multi-Family (5-19 units)

Multi-Family (20-99 units)

Multi-Family (100+ units)

Homeowners Association (2-49 units)

Homeowners Association (50-99 units)

Homeowners Association (100+ units)

Condominium Association (2-49 units)

Condominium Association (50-99 units)

Condominium Association (100+ units)

Retail (Up to 9,999 sqft)

Retail (10,000 - 100,000 sqft)

Retail (100,000+ sqft)

Office (Up to 9,999 sqft)

Office (10,000 - 100,000 sqft)

Office (100,000+ sqft)

Warehouse/Distribution (Up to 100,000 sqft)

Warehouse/Distribution (100,000+ sqft)

Light Manufacturing (Up to 100,000 sqft)

Light Manufacturing (100,000+ sqft)

Parking Garage

Biotech/Mission-Critical

Vacation (1-2 units)

Vacation (3+ units)

Other Associations (Hotel, Resort etc.)

Mobile Home Community