Owners, managers can take steps to reduce wildfire risks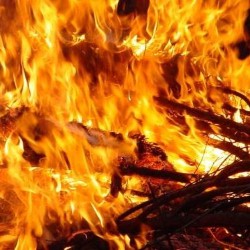 Wildfires recently burned in a number of eastern states, destroying about 100 acres and harming several firefighters in part of New Jersey and New York as well as causing significant property damage.

Owners of rental housing who are concerned about external fires posing a danger to their properties can take several steps to minimize the risk fire poses and the damage it may cause, according to the Insurance Institute for Business and Home Safety. IIBHS notes that rental managers and owners overseeing properties must consider windborne embers, radiant heat and direct place contact when evaluating wildfire risks.

Windows are a significant concern, partly as a potential entry point for embers. Ensuring they are closed and in good repair can reduce the risk of fire to a building, according to IIBHS. The organization also notes that debris in a building's gutters can catch fire and spread it to the residence, thus making it an area of concern to monitor.

Owners seeking to minimize and prevent damage should keep the five-foot area around a building clear of woody vegetation or any combustible materials.Using rock mulch products near exterior walls can be a big help, Dr. Steve Quarles told Multi-Housing News.
Find Property Managers Near You
Select Property Type
Single Home or Condo (Valued up to $300K)

Single Home or Condo ($300K to $500K)

Single Home or Condo ($500K to $1 Million)

Single Home or Condo (Over $1 Million)

Multi-Family (2-4 units)

Multi-Family (5-19 units)

Multi-Family (20-99 units)

Multi-Family (100+ units)

Homeowners Association (2-49 units)

Homeowners Association (50-99 units)

Homeowners Association (100+ units)

Condominium Association (2-49 units)

Condominium Association (50-99 units)

Condominium Association (100+ units)

Retail (Up to 9,999 sqft)

Retail (10,000 - 100,000 sqft)

Retail (100,000+ sqft)

Office (Up to 9,999 sqft)

Office (10,000 - 100,000 sqft)

Office (100,000+ sqft)

Warehouse/Distribution (Up to 100,000 sqft)

Warehouse/Distribution (100,000+ sqft)

Light Manufacturing (Up to 100,000 sqft)

Light Manufacturing (100,000+ sqft)

Parking Garage

Biotech/Mission-Critical

Vacation (1-2 units)

Vacation (3+ units)

Other Associations (Hotel, Resort etc.)

Mobile Home Community