Owners, operators of rental housing working to manage reputations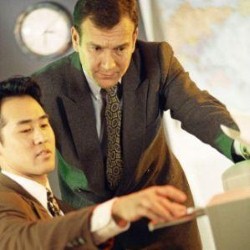 Rental managers are trying to find better ways to monitor their reputations online, as more residents take to commenting on their services and housing on various websites.

Appearances, staff, appliances, amenities and other aspects of management may all be discussed, according to Multifamily Executive. As a result, they are finding ways to have employees monitor this feedback, or using software to accomplish the same goal. The task is difficult, however, because of the number of different venues available online.

"There are a thousand social media outlets where potential customers are going to find reviews." marketing director Greg Benson told the news source. "The tricky piece is finding the technology that can funnel that information into a single interface so our manager can access and do that work without logging into ten different sites every single day."

Stakeholders note that, ideally, they would prefer to satisfy renters at the property level and eliminate any potential issue at the source that way, rather than having staffers attempt to monitor comments and handle reputation management. Another possible solution is to contact tenants and elicit feedback from them, rather than waiting for it to emerge and being forced to track it down.
Find Property Managers Near You
Select Property Type
Single Home or Condo (Valued up to $300K)

Single Home or Condo ($300K to $500K)

Single Home or Condo ($500K to $1 Million)

Single Home or Condo (Over $1 Million)

Multi-Family (2-4 units)

Multi-Family (5-19 units)

Multi-Family (20-99 units)

Multi-Family (100+ units)

Homeowners Association (2-49 units)

Homeowners Association (50-99 units)

Homeowners Association (100+ units)

Condominium Association (2-49 units)

Condominium Association (50-99 units)

Condominium Association (100+ units)

Retail (Up to 9,999 sqft)

Retail (10,000 - 100,000 sqft)

Retail (100,000+ sqft)

Office (Up to 9,999 sqft)

Office (10,000 - 100,000 sqft)

Office (100,000+ sqft)

Warehouse/Distribution (Up to 100,000 sqft)

Warehouse/Distribution (100,000+ sqft)

Light Manufacturing (Up to 100,000 sqft)

Light Manufacturing (100,000+ sqft)

Parking Garage

Biotech/Mission-Critical

Vacation (1-2 units)

Vacation (3+ units)

Other Associations (Hotel, Resort etc.)

Mobile Home Community