Owners, tenants seeking to avoid fraud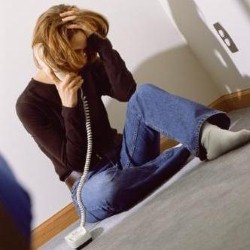 Renters and landlords should be cautious to avoid falling prey to scams, commonly run through online resources.

Fake ads in the form of Craigslist postings and listings on other popular marketing venues for housing are a growing problem, according to AOL Real Estate. Fraudsters may falsely advertise a property they do not own.

Commonly selecting an unlisted and unoccupied property, the scam can then trick prospective renters into paying the first month's rent or making a deposit. Then the fake landlord disappears, sometimes even leaving the renters to move into the home not realizing they are not legal tenants.

While more scams target renters, some victimize owners as well. One landlord told the news source that he was cheated out of $2,200 in a scam. Fake renters sent him an initial payment too large for the rent, and asked him to send the excess to a third party. The first check was a fake, which appeared to clear but was later caught by the bank.


Rental managers
and owners can avoid most scams with caution and by consistently enforcing policies. Fraud often depends on the victim making an exception that seems reasonable, or failing to investigate the specifics of a deal closely enough.
Find Property Managers Near You
Select Property Type
Single Home or Condo (Valued up to $300K)

Single Home or Condo ($300K to $500K)

Single Home or Condo ($500K to $1 Million)

Single Home or Condo (Over $1 Million)

Multi-Family (2-4 units)

Multi-Family (5-19 units)

Multi-Family (20-99 units)

Multi-Family (100+ units)

Homeowners Association (2-49 units)

Homeowners Association (50-99 units)

Homeowners Association (100+ units)

Condominium Association (2-49 units)

Condominium Association (50-99 units)

Condominium Association (100+ units)

Retail (Up to 9,999 sqft)

Retail (10,000 - 100,000 sqft)

Retail (100,000+ sqft)

Office (Up to 9,999 sqft)

Office (10,000 - 100,000 sqft)

Office (100,000+ sqft)

Warehouse/Distribution (Up to 100,000 sqft)

Warehouse/Distribution (100,000+ sqft)

Light Manufacturing (Up to 100,000 sqft)

Light Manufacturing (100,000+ sqft)

Parking Garage

Biotech/Mission-Critical

Vacation (1-2 units)

Vacation (3+ units)

Other Associations (Hotel, Resort etc.)

Mobile Home Community