Planning for Mortgage Closing Costs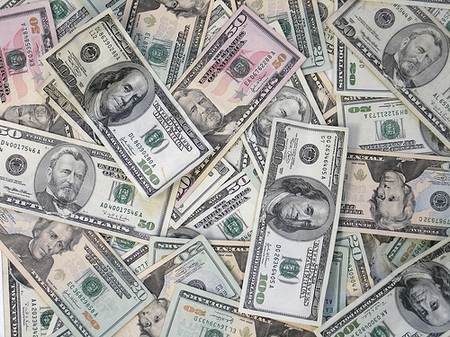 If you're about to purchase your first home, welcome to the world of closing costs. These expenses may not be something you had initially planned for when figuring your budget, but they'll play into the final transaction, and pretty heavily, so it's important to familiarize yourself with what they are and how much you're going to need.
Closing costs is actually a term which covers a number of expenses that come up as you sign the contract to purchase a home. Generally, for convenience, your bank, lender, or real estate agent will wrap all of these fees up into one lump sum.
Some of the fees included under the general title of closing costs include: title service fees, recording fees, survey, appraisal and inspection charges, brokerage commissions, points, insurance, and some taxes. All of these fees vary according to your community, the value of your home, and your particular contract. In fact, the purchaser may not be responsible for all of the fees, in some cases the seller also has some financial obligations.
You can expect to pay several thousand in closing costs and should contact your lender to get a more accurate estimate. Make sure you come to your closing prepared to pay these fees as they are due on that day. You may have to make extra arrangements with your lender to get the finances necessary or dig a little deeper into your pockets.
Find Property Managers Near You
Select Property Type
Single Home or Condo (Valued up to $300K)

Single Home or Condo ($300K to $500K)

Single Home or Condo ($500K to $1 Million)

Single Home or Condo (Over $1 Million)

Multi-Family (2-4 units)

Multi-Family (5-19 units)

Multi-Family (20-99 units)

Multi-Family (100+ units)

Homeowners Association (2-49 units)

Homeowners Association (50-99 units)

Homeowners Association (100+ units)

Condominium Association (2-49 units)

Condominium Association (50-99 units)

Condominium Association (100+ units)

Retail (Up to 9,999 sqft)

Retail (10,000 - 100,000 sqft)

Retail (100,000+ sqft)

Office (Up to 9,999 sqft)

Office (10,000 - 100,000 sqft)

Office (100,000+ sqft)

Warehouse/Distribution (Up to 100,000 sqft)

Warehouse/Distribution (100,000+ sqft)

Light Manufacturing (Up to 100,000 sqft)

Light Manufacturing (100,000+ sqft)

Parking Garage

Biotech/Mission-Critical

Vacation (1-2 units)

Vacation (3+ units)

Other Associations (Hotel, Resort etc.)

Mobile Home Community