Property expert notes accountability important for managers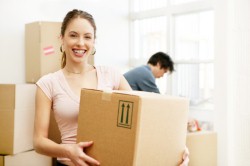 Property managers often have a lot on their plates when on the job, from conducting maintenance to collecting rent to dealing with tenant concerns. During their time working, though, one industry expert states it's imperative they maintain accountability for their actions.

Speaking at the National Apartment Association Education & Exposition in Boston, apartment industry expert Andrew Botieri stated it is important for property managers, among others in the apartment sector, take responsibility for actions at their properties. Doing so is essential to maintain order at a property and keep tenants happy.

However, property managers should also enjoy the work they do, Botieri said, noting that unhappy managers can lead to a variety of issues at their residences.

"If you don?t love what you do, what a disservice to yourself and your team because you're not giving 100 percent," said Botieri, according to MHN. He added that roughly half of the tenants at a residence where an unhappy manager works will ultimately leave that property for another.

Not only could disgruntled tenants be bad for business short-term, but in the long-term the ramifications could be worse, he added. Renters may choose to rent units at apartments where they know management is more amiable than at one with an unhappy manager.
Find Property Managers Near You
Select Property Type
Single Home or Condo (Valued up to $300K)

Single Home or Condo ($300K to $500K)

Single Home or Condo ($500K to $1 Million)

Single Home or Condo (Over $1 Million)

Multi-Family (2-4 units)

Multi-Family (5-19 units)

Multi-Family (20-99 units)

Multi-Family (100+ units)

Homeowners Association (2-49 units)

Homeowners Association (50-99 units)

Homeowners Association (100+ units)

Condominium Association (2-49 units)

Condominium Association (50-99 units)

Condominium Association (100+ units)

Retail (Up to 9,999 sqft)

Retail (10,000 - 100,000 sqft)

Retail (100,000+ sqft)

Office (Up to 9,999 sqft)

Office (10,000 - 100,000 sqft)

Office (100,000+ sqft)

Warehouse/Distribution (Up to 100,000 sqft)

Warehouse/Distribution (100,000+ sqft)

Light Manufacturing (Up to 100,000 sqft)

Light Manufacturing (100,000+ sqft)

Parking Garage

Biotech/Mission-Critical

Vacation (1-2 units)

Vacation (3+ units)

Other Associations (Hotel, Resort etc.)

Mobile Home Community