Property Management Software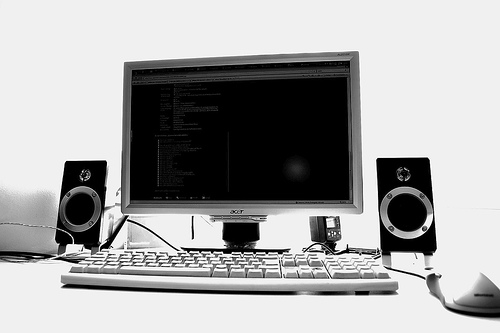 photo credit: Julio Aguiar


Are you ready for a property manager or can you still do it yourself. Some property owners begin to feel overwhelmed as they get more tenants and more property. These added responsibilities come with more stress and more pressure and may leave you wanting some additional help.


But, before you dive in and hire a property manager you should reconsider your management program. Are you trying to handle everything yourself with post it notes stuck everywhere and a flurry of phone calls from tenants? If this is the way you're running your business then an overhaul of your processes can save you from hiring someone else.

Your first step toward getting organized is finding the right computer software program. There are a lot of property management software programs on the market and there is definitely one that is exactly right for you and can help you run your business.

Before you get excited and run out and buy a program, you need to do your research and find out exactly what the program offers and compare it to your needs. Look for reviews online, not every program is a good one. Find out if there is a free trial.

Finding the right software system will only help you if you stick to it and use it fastidiously, but if you're willing to do the work your life will get much easier.
Find Property Managers Near You
Select Property Type
Single Home or Condo (Valued up to $300K)

Single Home or Condo ($300K to $500K)

Single Home or Condo ($500K to $1 Million)

Single Home or Condo (Over $1 Million)

Multi-Family (2-4 units)

Multi-Family (5-19 units)

Multi-Family (20-99 units)

Multi-Family (100+ units)

Homeowners Association (2-49 units)

Homeowners Association (50-99 units)

Homeowners Association (100+ units)

Condominium Association (2-49 units)

Condominium Association (50-99 units)

Condominium Association (100+ units)

Retail (Up to 9,999 sqft)

Retail (10,000 - 100,000 sqft)

Retail (100,000+ sqft)

Office (Up to 9,999 sqft)

Office (10,000 - 100,000 sqft)

Office (100,000+ sqft)

Warehouse/Distribution (Up to 100,000 sqft)

Warehouse/Distribution (100,000+ sqft)

Light Manufacturing (Up to 100,000 sqft)

Light Manufacturing (100,000+ sqft)

Parking Garage

Biotech/Mission-Critical

Vacation (1-2 units)

Vacation (3+ units)

Other Associations (Hotel, Resort etc.)

Mobile Home Community