Property Managers Tackle a Drought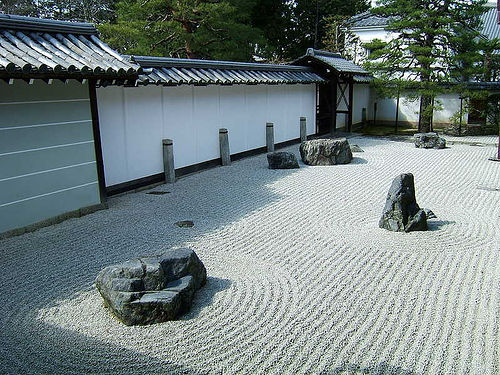 credit: Mr Wabu
Droughts in the Southeast have forced property managers to rethink the water consumption of their buildings and to hold individual tenants accountable. Many are having individual water meters installed on their units so they can see who the worst offenders are. If there is an obvious abuse tenants are confronted and quite possibly this could be seen as an eventual reason to evict.

Other property managers are looking for ways to conserve water wherever possible and many are asking for tenant cooperation. Rain water is sometimes collected for landscaping, pools are drained and closed for the season, fountains have run dry.

Some property managers are still trying to keep their curb appeal intact and have adopted a new desert-style landscaping concept. They've replaced water-thirsty grass with rock beds and turned to desert shrubs and greenery to provide a healthy living atmosphere. The southeast's drought is considered so severe that some experts predict that the area could run out of water in a decade or two. More short term predictions see developments being halted as government worries about the effect on the landscape and environment.
Find Property Managers Near You
Select Property Type
Single Home or Condo (Valued up to $300K)

Single Home or Condo ($300K to $500K)

Single Home or Condo ($500K to $1 Million)

Single Home or Condo (Over $1 Million)

Multi-Family (2-4 units)

Multi-Family (5-19 units)

Multi-Family (20-99 units)

Multi-Family (100+ units)

Homeowners Association (2-49 units)

Homeowners Association (50-99 units)

Homeowners Association (100+ units)

Condominium Association (2-49 units)

Condominium Association (50-99 units)

Condominium Association (100+ units)

Retail (Up to 9,999 sqft)

Retail (10,000 - 100,000 sqft)

Retail (100,000+ sqft)

Office (Up to 9,999 sqft)

Office (10,000 - 100,000 sqft)

Office (100,000+ sqft)

Warehouse/Distribution (Up to 100,000 sqft)

Warehouse/Distribution (100,000+ sqft)

Light Manufacturing (Up to 100,000 sqft)

Light Manufacturing (100,000+ sqft)

Parking Garage

Biotech/Mission-Critical

Vacation (1-2 units)

Vacation (3+ units)

Other Associations (Hotel, Resort etc.)

Mobile Home Community