Property Modification Contracts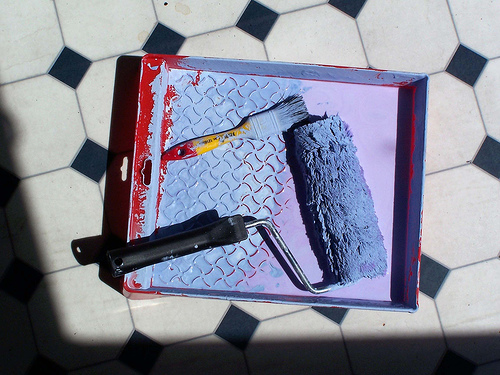 photo credit: Photocapy


It's your property and keep this in mind when you're renting to tenants. If you don't want the tenant to modify the property in any way whatsoever, make sure you include this in the written contract. It's the only way to make sure you're point has hit home and it provides you with a legal remedy if they do make alterations.


You should also keep a photo record of what your property looked like before the tenant moved in. Keep this information in a file along with the property condition report that is signed by both you and the tenant prior to move in.

If you aren't opposed to some modifications, establish a written procedure that lays out the terms of the modifications. Make certain that all modification requests are submitted to you in writing and you should confirm or deny these changes in writing as well. Consider what will happen when the tenant moves. If they've painted the property are you going to require them to repaint in a neutral color before they vacate? If they've upgraded the lighting fixtures are they going to stay with the property or belong to the tenant?

By establishing a written policy for modifications and then evaluating each request on an individual basis in writing you save yourself from a legal hassle later and can protect your investment by supporting your claims if there is a problem in the future.
Find Property Managers Near You
Select Property Type
Single Home or Condo (Valued up to $300K)

Single Home or Condo ($300K to $500K)

Single Home or Condo ($500K to $1 Million)

Single Home or Condo (Over $1 Million)

Multi-Family (2-4 units)

Multi-Family (5-19 units)

Multi-Family (20-99 units)

Multi-Family (100+ units)

Homeowners Association (2-49 units)

Homeowners Association (50-99 units)

Homeowners Association (100+ units)

Condominium Association (2-49 units)

Condominium Association (50-99 units)

Condominium Association (100+ units)

Retail (Up to 9,999 sqft)

Retail (10,000 - 100,000 sqft)

Retail (100,000+ sqft)

Office (Up to 9,999 sqft)

Office (10,000 - 100,000 sqft)

Office (100,000+ sqft)

Warehouse/Distribution (Up to 100,000 sqft)

Warehouse/Distribution (100,000+ sqft)

Light Manufacturing (Up to 100,000 sqft)

Light Manufacturing (100,000+ sqft)

Parking Garage

Biotech/Mission-Critical

Vacation (1-2 units)

Vacation (3+ units)

Other Associations (Hotel, Resort etc.)

Mobile Home Community