Real estate industry experiencing new trends in demand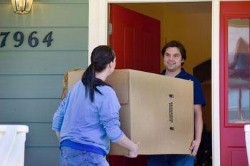 Real estate experts say they are seeing a number of significant changes to the industry and the demands it strives to meet.

One difference is the advancement of computers and technology, panelists said at the recent Strategic Real Estate Conference. The result is that people are typically able to do more in less space, whether they are looking for a place to work or live.

Economists indicated they have seen office space per person shrink from about 500 feet per person in the 1970s to about 200 feet per person today, according to National Real Estate Investor.

At the same time, the amount of space per person in residential properties has grown from an average of around 300 feet to about 900 feet. Homes have been getting larger over time. Now, the advent of technology and other factors may be counteracting that trend.

A significant number of apartments are being built with less space, and there are indications that echo boomers and possibly younger Americans will favor them. Property management companies and investors are likely to see a change in renter preferences, the panelists stated. These Americans are more concerned with location, preferring to live in cities and avoid driving while settling for smaller spaces.
Find Property Managers Near You
Select Property Type
Single Home or Condo (Valued up to $300K)

Single Home or Condo ($300K to $500K)

Single Home or Condo ($500K to $1 Million)

Single Home or Condo (Over $1 Million)

Multi-Family (2-4 units)

Multi-Family (5-19 units)

Multi-Family (20-99 units)

Multi-Family (100+ units)

Homeowners Association (2-49 units)

Homeowners Association (50-99 units)

Homeowners Association (100+ units)

Condominium Association (2-49 units)

Condominium Association (50-99 units)

Condominium Association (100+ units)

Retail (Up to 9,999 sqft)

Retail (10,000 - 100,000 sqft)

Retail (100,000+ sqft)

Office (Up to 9,999 sqft)

Office (10,000 - 100,000 sqft)

Office (100,000+ sqft)

Warehouse/Distribution (Up to 100,000 sqft)

Warehouse/Distribution (100,000+ sqft)

Light Manufacturing (Up to 100,000 sqft)

Light Manufacturing (100,000+ sqft)

Parking Garage

Biotech/Mission-Critical

Vacation (1-2 units)

Vacation (3+ units)

Other Associations (Hotel, Resort etc.)

Mobile Home Community