What are your Real Estate Investment Options?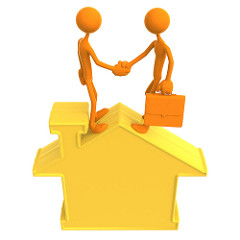 Are you interested in buying real estate as an investment as opposed to somewhere to live? If so, you need to know that there is more than one option. Saying that you want to invest in real estate does not cover a lot of ground. Instead, you need to pinpoint exactly what you are trying to do.

The most common options are as follows: buying real estate and renting it out to tenants; and buying real estate, fixing it up, and reselling it for a profit. These are the two most common ways of investing in real estate. Which option sounds best suited to your situation?

Once you have an idea of how you are going to invest in real estate you can plan better for the future. Remember, there is no right and wrong way to invest. Some people would rather buy, hold, and rent. Others would rather flip homes as a way of making quick money.

Before you invest in real estate, no matter how you do it, make sure you are aware of the pros, cons, and risks that are involved. Remember, not every real estate investment is going to make you rich. Are you willing to take a risk for the chance to make a lot of money? There is no denying that real estate investing is a risk, but the rewards are many if you succeed.

Now that you know the basic options you can decide which one is best, and whether or not you are cut out for investing in real estate.


photo credit: lumaxart
Find Property Managers Near You
Select Property Type
Single Home or Condo (Valued up to $300K)

Single Home or Condo ($300K to $500K)

Single Home or Condo ($500K to $1 Million)

Single Home or Condo (Over $1 Million)

Multi-Family (2-4 units)

Multi-Family (5-19 units)

Multi-Family (20-99 units)

Multi-Family (100+ units)

Homeowners Association (2-49 units)

Homeowners Association (50-99 units)

Homeowners Association (100+ units)

Condominium Association (2-49 units)

Condominium Association (50-99 units)

Condominium Association (100+ units)

Retail (Up to 9,999 sqft)

Retail (10,000 - 100,000 sqft)

Retail (100,000+ sqft)

Office (Up to 9,999 sqft)

Office (10,000 - 100,000 sqft)

Office (100,000+ sqft)

Warehouse/Distribution (Up to 100,000 sqft)

Warehouse/Distribution (100,000+ sqft)

Light Manufacturing (Up to 100,000 sqft)

Light Manufacturing (100,000+ sqft)

Parking Garage

Biotech/Mission-Critical

Vacation (1-2 units)

Vacation (3+ units)

Other Associations (Hotel, Resort etc.)

Mobile Home Community