Real Estate Investments Fail Without Property Management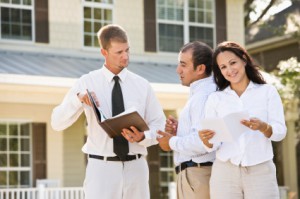 A recent article distributed by TimesUnion.com titled "The No. 1 Reason Why Real Estate Investments Fail to Generate Returns" discusses just how much hiring a property manager can effect your business. James McClelland, CEO and president of MACK Companies, directly states that most real estate investments fail due to lack of
property management
.

"When it comes right down to it, the inability to analyze one's property and manage it correctly is what precipitates failure," McClellan said. While often many people will cite location as the main downfall of their investment, McClellan suggests that location contributes some but it is the quality of property management that can be the nail in the coffin for your rental.
McClelland affirms his suggestions with MACK Companies' practices. He suggests that property managers live no more than 30 minutes away from a rental in order to be able to respond with an appropriate amount of time.
"For us, it's a 24/7 job 365 days a year. And that's what good, paying tenants want, a property management firm who can solve problems quickly," he said.
He also discusses how MACK property managers pick up rent in person at the rentals every month and also inspect the rental at the same time. While it is time consuming, he says, it is more worth it to invest in the tenants than to spend more time trying to find better tenants.
Read more at TimesUnion.com?and find out more of MACK's tips for a successful real estate/rental investment.
Find Property Managers Near You
Select Property Type
Single Home or Condo (Valued up to $300K)

Single Home or Condo ($300K to $500K)

Single Home or Condo ($500K to $1 Million)

Single Home or Condo (Over $1 Million)

Multi-Family (2-4 units)

Multi-Family (5-19 units)

Multi-Family (20-99 units)

Multi-Family (100+ units)

Homeowners Association (2-49 units)

Homeowners Association (50-99 units)

Homeowners Association (100+ units)

Condominium Association (2-49 units)

Condominium Association (50-99 units)

Condominium Association (100+ units)

Retail (Up to 9,999 sqft)

Retail (10,000 - 100,000 sqft)

Retail (100,000+ sqft)

Office (Up to 9,999 sqft)

Office (10,000 - 100,000 sqft)

Office (100,000+ sqft)

Warehouse/Distribution (Up to 100,000 sqft)

Warehouse/Distribution (100,000+ sqft)

Light Manufacturing (Up to 100,000 sqft)

Light Manufacturing (100,000+ sqft)

Parking Garage

Biotech/Mission-Critical

Vacation (1-2 units)

Vacation (3+ units)

Other Associations (Hotel, Resort etc.)

Mobile Home Community