Real Estate Rental Business Growing, Adding Jobs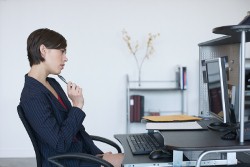 The multifamily sector has strong prospects for growth and job creation, according to the National Apartment Association Education Institute (NAAEI).

With a growing number of Americans renting, the demand for
property managers
is rising rapidly. Investors have been drawn in by the industry's strong fundamentals, according to the NAAEI.

Overseeing rental properties can require a mix of customer service, management, maintenance, accounting and other expertise to create an effective team, the NAAEI notes. The most recent data from the Census Bureau indicates that about 35 percent of the nation's households are renters already, a number which most experts expect to rise over the coming decade.

In 2004, only about 31 percent of households rented. The NAAEI considers this change and momentum a promising sign for the rental sector of the real estate industry.

Rental property services can help an investor get the most out of his or her property, and the growth of the sector is likely to attract many who are seeking employment, given the status of the rest of the economy.
Find Property Managers Near You
Select Property Type
Single Home or Condo (Valued up to $300K)

Single Home or Condo ($300K to $500K)

Single Home or Condo ($500K to $1 Million)

Single Home or Condo (Over $1 Million)

Multi-Family (2-4 units)

Multi-Family (5-19 units)

Multi-Family (20-99 units)

Multi-Family (100+ units)

Homeowners Association (2-49 units)

Homeowners Association (50-99 units)

Homeowners Association (100+ units)

Condominium Association (2-49 units)

Condominium Association (50-99 units)

Condominium Association (100+ units)

Retail (Up to 9,999 sqft)

Retail (10,000 - 100,000 sqft)

Retail (100,000+ sqft)

Office (Up to 9,999 sqft)

Office (10,000 - 100,000 sqft)

Office (100,000+ sqft)

Warehouse/Distribution (Up to 100,000 sqft)

Warehouse/Distribution (100,000+ sqft)

Light Manufacturing (Up to 100,000 sqft)

Light Manufacturing (100,000+ sqft)

Parking Garage

Biotech/Mission-Critical

Vacation (1-2 units)

Vacation (3+ units)

Other Associations (Hotel, Resort etc.)

Mobile Home Community