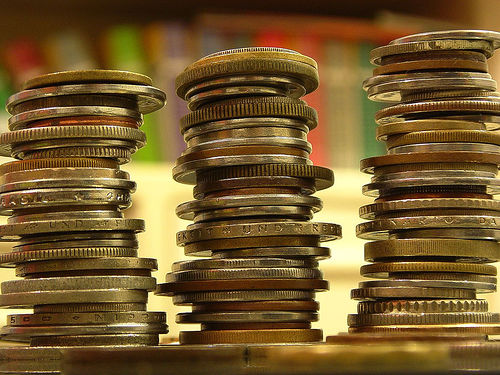 credit: Jeff Belmonte

Taxes are tricky. Are you taking advantage of all the breaks you're entitled to as a real estate owner? Everyone knows you can deduct your mortgage interest from your federal taxes, but property owners can also take advantage of a number of other breaks.


Points: The IRS consider those hefty fees paid to lenders as a form of prepaid mortgage interest. So if you bought a home in 2007--or refinanced your adjustable rate mortgage you get a break.
You may also qualify for a mortgage interest deduction on a second vacation home as well as any second mortgages or home equity loans you hold.
Owners of investment property can deduct expenses related to the property, so keep receipts for repairs, upgrades, or real estate management fees.
If you rent out your vacation home when you aren't using it, you might be able to deduct the cost of travel there and routine upkeep.
Home improvements made for health reasons are deductible from your taxes, if they're made for the chronically ill or disabled and don't add value to your home.
Tax credits can also be deducted for "green" improvements, such as energy efficient windows and doors and solar energy systems.


If you sold your home and moved because of a job, you may be able to deduct some of your moving expenses. You must move at least 50 miles and you must have moved in order to take a full-time job. You can deduct the cost of packing and transporting your household goods. You can also deduct travel expenses for yourself and your family, which includes lodging, but not food.

You cannot deduct:

Any part of the purchase price of your new home
Expenses of buying or selling a home
Expenses of entering into or breaking a lease
Home improvements to help sell your home
Loss on the sale of your home
Losses from disposing of memberships in clubs
Mortgage penalties
Pre-move househunting expenses
Real estate taxes
Refitting of carpet and draperies
Return trips to your former residence
Security deposits
Storage charges except those incurred in transit and for foreign moves



If you invest in real estate good record-keeping is essential. Keep the purchasing contract and closing statement, which establish the basis on which you'll calculate depreciation as well as capital gains. Also keep track of capital improvements you've made, which you can depreciate; rental income records, including vacancy periods and security deposits received; and operating expenses.

If you work from home, you can deduct expenses that are related to business, including real estate taxes, rent, insurance and maintenance and repairs. Those expenses are based on the amount of square footage you use exclusively for business.

If you have a lot of complex real estate investments, or even if you just own your own home, it's a good idea to read up on what the IRS allows you to deduct and when.

For example, timing is everything. If you sell your home but immediately reinvest the windfall in a better property, you may be entitled to defer the taxes on those capital gains. On the other hand, homeowners who have lived in a house that served as their primary residence for two years can exclude up to $250,000 of the profit from their reported income--twice that for married couples. Investment property, on the other hand, has
a whole different set of rules.


There are a number of places on the Web with information on real estate taxes, starting with the
IRS:

IRS: Selli,ng a home looks at when you can avoid paying capital gains on the sale of your property.
IRS: Rental Income and Expenses details how to report income and what expenses are deductible.
IRS: Passive Activity Losses covers rentals.
IRS: Residential Rental Property is the IRS' guide to preparing your 2007 return if you own a vacation or rental home.
Financial Web: A few investment real estate tax tips.
Motley Fool: Trump Your Taxes With Real Estate.
Field Guide to 1031 Exchanges by the National Association of Realtors looks in depth at the rule that investors to defer capital gains taxes on the exchange of like-kind properties.
Financial Web: Taxes and Your Investment Real Estate.
Smart Money: Taxes when you sell your home.
Federal Real Estate Tax Rules for Property Owners.

Find Property Managers Near You
Select Property Type
Single Home or Condo (Valued up to $300K)

Single Home or Condo ($300K to $500K)

Single Home or Condo ($500K to $1 Million)

Single Home or Condo (Over $1 Million)

Multi-Family (2-4 units)

Multi-Family (5-19 units)

Multi-Family (20-99 units)

Multi-Family (100+ units)

Homeowners Association (2-49 units)

Homeowners Association (50-99 units)

Homeowners Association (100+ units)

Condominium Association (2-49 units)

Condominium Association (50-99 units)

Condominium Association (100+ units)

Retail (Up to 9,999 sqft)

Retail (10,000 - 100,000 sqft)

Retail (100,000+ sqft)

Office (Up to 9,999 sqft)

Office (10,000 - 100,000 sqft)

Office (100,000+ sqft)

Warehouse/Distribution (Up to 100,000 sqft)

Warehouse/Distribution (100,000+ sqft)

Light Manufacturing (Up to 100,000 sqft)

Light Manufacturing (100,000+ sqft)

Parking Garage

Biotech/Mission-Critical

Vacation (1-2 units)

Vacation (3+ units)

Other Associations (Hotel, Resort etc.)

Mobile Home Community