Recycling law passes in California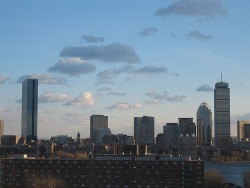 California
state lawmakers have passed a new law that will require rental housing communities to have access to on-site recycling.

Those who fail to comply with the law's requirements may be subject to liens and fines, in amounts to be determined locally, according to UNITS magazine. This will impact investors, residents and rental managers. One legislator indicated that, while 70 percent of the state's homeowners have access to recycling services, the number may drop lower than 40 percent for renters.

Similar laws are scheduled for implementation in some metro areas in other states, such as
Austin
and
Nashville
, while
Boston
,
Miami
and others already have recycling rules and regulations. States including
Oregon
and
Delaware
may also have laws on the subject, though the specifics vary.

Owners and managers may wish to review their state and local laws to ensure they are in compliance with all relevant provisions and avoid potential costs associated with failure to provide services. In Delaware and possibly other areas, laws require professionals to offer their services to rental residents but do not mandate participation.
Find Property Managers Near You
Select Property Type
Single Home or Condo (Valued up to $300K)

Single Home or Condo ($300K to $500K)

Single Home or Condo ($500K to $1 Million)

Single Home or Condo (Over $1 Million)

Multi-Family (2-4 units)

Multi-Family (5-19 units)

Multi-Family (20-99 units)

Multi-Family (100+ units)

Homeowners Association (2-49 units)

Homeowners Association (50-99 units)

Homeowners Association (100+ units)

Condominium Association (2-49 units)

Condominium Association (50-99 units)

Condominium Association (100+ units)

Retail (Up to 9,999 sqft)

Retail (10,000 - 100,000 sqft)

Retail (100,000+ sqft)

Office (Up to 9,999 sqft)

Office (10,000 - 100,000 sqft)

Office (100,000+ sqft)

Warehouse/Distribution (Up to 100,000 sqft)

Warehouse/Distribution (100,000+ sqft)

Light Manufacturing (Up to 100,000 sqft)

Light Manufacturing (100,000+ sqft)

Parking Garage

Biotech/Mission-Critical

Vacation (1-2 units)

Vacation (3+ units)

Other Associations (Hotel, Resort etc.)

Mobile Home Community