Rent, Income Growth Predicted to Pace Each Other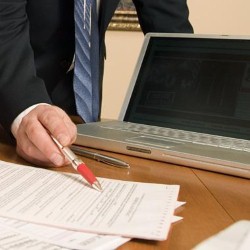 New research from forecasting firm Property and Portfolio Research (PPR) suggests average rents and median household incomes will grow at similar rates.

This represents a departure from the trend of the past decade, according to the source, during which rents rose about 8 percent slower than incomes, partially due to atypical focus on homeownership during some of the decade.

Current conditions have been pushing rents upward, leading some to wonder whether rent growth might outpace income in an economy still suffering from slow job creation. According to the newspaper, PPR's projections suggest median income will grow at about 16.1 percent from now to 2016, compared to 15.6 percent growth for rents.

While conditions vary between markets, this suggests that rising rents may not encounter downward pressure due to slow income growth, meaning rental managers and owners will likely be able to charge the higher monthly rents high demand justifies.
Find Property Managers Near You
Select Property Type
Single Home or Condo (Valued up to $300K)

Single Home or Condo ($300K to $500K)

Single Home or Condo ($500K to $1 Million)

Single Home or Condo (Over $1 Million)

Multi-Family (2-4 units)

Multi-Family (5-19 units)

Multi-Family (20-99 units)

Multi-Family (100+ units)

Homeowners Association (2-49 units)

Homeowners Association (50-99 units)

Homeowners Association (100+ units)

Condominium Association (2-49 units)

Condominium Association (50-99 units)

Condominium Association (100+ units)

Retail (Up to 9,999 sqft)

Retail (10,000 - 100,000 sqft)

Retail (100,000+ sqft)

Office (Up to 9,999 sqft)

Office (10,000 - 100,000 sqft)

Office (100,000+ sqft)

Warehouse/Distribution (Up to 100,000 sqft)

Warehouse/Distribution (100,000+ sqft)

Light Manufacturing (Up to 100,000 sqft)

Light Manufacturing (100,000+ sqft)

Parking Garage

Biotech/Mission-Critical

Vacation (1-2 units)

Vacation (3+ units)

Other Associations (Hotel, Resort etc.)

Mobile Home Community