Rental activity will continue with strength, according to MBA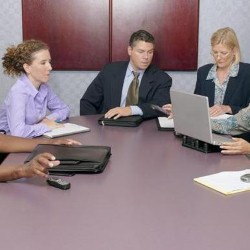 The latest forecast from the Mortgage Bankers Association (MBA), released during its Commercial Real Estate Finance/Multifamily Housing Convention & Expo 2012, indicates that commercial property will continue to expand this year.

Larger economic factors have come into play, the according to the MBA. While real GDP growth is expected to drop this year, MBA chief economist Jay Brinkman stated that employment has been on the rise since spring 2010. Traditionally a limiting factor on rent levels and the number of new renters, employment's slow rise is not ideal. With other factors encouraging Americans to rent, however, the fact that it is rising is beneficial.

Those who wish to become involved in the prosperous rental sector may be interested to learn that commercial and multifamily originations rose 64 percent between 2010 and 2011, and are expected to rise further, showing the advantages of rental property investments. A previous drop in originations was caused by the European debt crisis, according to the MBA, rather than problems with the market itself.

With slow apartment construction rates and a growing number of empty single-family homes, rental managers may be able to help property owners find tenants for their holdings and manage them to improve profitability while the conditions are favorable.
Find Property Managers Near You
Select Property Type
Single Home or Condo (Valued up to $300K)

Single Home or Condo ($300K to $500K)

Single Home or Condo ($500K to $1 Million)

Single Home or Condo (Over $1 Million)

Multi-Family (2-4 units)

Multi-Family (5-19 units)

Multi-Family (20-99 units)

Multi-Family (100+ units)

Homeowners Association (2-49 units)

Homeowners Association (50-99 units)

Homeowners Association (100+ units)

Condominium Association (2-49 units)

Condominium Association (50-99 units)

Condominium Association (100+ units)

Retail (Up to 9,999 sqft)

Retail (10,000 - 100,000 sqft)

Retail (100,000+ sqft)

Office (Up to 9,999 sqft)

Office (10,000 - 100,000 sqft)

Office (100,000+ sqft)

Warehouse/Distribution (Up to 100,000 sqft)

Warehouse/Distribution (100,000+ sqft)

Light Manufacturing (Up to 100,000 sqft)

Light Manufacturing (100,000+ sqft)

Parking Garage

Biotech/Mission-Critical

Vacation (1-2 units)

Vacation (3+ units)

Other Associations (Hotel, Resort etc.)

Mobile Home Community