Rental boom in New Orleans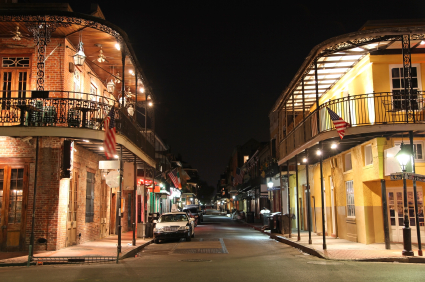 New Orleans is experiencing a surge in multifamily construction driven by increased tourism and job growth, a national apartment company noted recently.

According to the apartment research firm Hendricks & Partners, more than 3,300 are planned, proposed or already in progress, with 900 expected to be finished within two years. Demand is being driven by population growth, which reached 2 percent in 2011, and a relatively low 7 percent unemployment level.

Property management companies and investors may find the conditions favorable. In the short-term, it will take some time for the new rental housing units to come online. In the long-term, Hendricks & Partners projects that the current construction will not halt dropping vacancy rates, already at 6.1 percent and expected to fall further to 4.9 percent in 2013.

Employment growth projections are favorable, 3 and 3.5 percent for this year and 2013, respectively. Rents for the market as a whole averaged $880 a month in 2011, with different submarkets posting values ranging from $724 to $1,180. The overall figure is expected to climb to $929 by late 2013.
Find Property Managers Near You
Select Property Type
Single Home or Condo (Valued up to $300K)

Single Home or Condo ($300K to $500K)

Single Home or Condo ($500K to $1 Million)

Single Home or Condo (Over $1 Million)

Multi-Family (2-4 units)

Multi-Family (5-19 units)

Multi-Family (20-99 units)

Multi-Family (100+ units)

Homeowners Association (2-49 units)

Homeowners Association (50-99 units)

Homeowners Association (100+ units)

Condominium Association (2-49 units)

Condominium Association (50-99 units)

Condominium Association (100+ units)

Retail (Up to 9,999 sqft)

Retail (10,000 - 100,000 sqft)

Retail (100,000+ sqft)

Office (Up to 9,999 sqft)

Office (10,000 - 100,000 sqft)

Office (100,000+ sqft)

Warehouse/Distribution (Up to 100,000 sqft)

Warehouse/Distribution (100,000+ sqft)

Light Manufacturing (Up to 100,000 sqft)

Light Manufacturing (100,000+ sqft)

Parking Garage

Biotech/Mission-Critical

Vacation (1-2 units)

Vacation (3+ units)

Other Associations (Hotel, Resort etc.)

Mobile Home Community