Rental business practices adjusting to market demands, conditions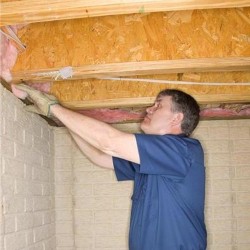 Property management companies
and
rental owners
are pushing rents and seizing business opportunities that the current economy and housing market conditions make possible.

The leading real estate investment trust (REIT) in rehabilitation for 2011 reported twice as many rehabbed properties to Multifamily Executive as the leading firm in 2010. About 9,348 units were rehabilitated in core markets, accounting for more than half of the REIT's holdings. Demand for quality rental housing has made it advantageous to pursue that business model further, the news source suggests.

At the same time, the general demand for rental housing has also allowed many rental managers and investors to increase rents. Doing so has led to higher turnover rates in some cases, according to the news source. One REIT reported resident turnover rose to 56.4 percent, with 12.4 percent of move-outs triggered by rent increases. When new tenants moved in, however, rents rose an average of nearly 9 percent.

Some REITs are looking at the possibility of making further acquisitions this year as projections indicate 2012 will yield strong fundamentals to rental housing sector stakeholders. Occupancy levels are up and real estate conditions are motivating many to act promptly.
Find Property Managers Near You
Select Property Type
Single Home or Condo (Valued up to $300K)

Single Home or Condo ($300K to $500K)

Single Home or Condo ($500K to $1 Million)

Single Home or Condo (Over $1 Million)

Multi-Family (2-4 units)

Multi-Family (5-19 units)

Multi-Family (20-99 units)

Multi-Family (100+ units)

Homeowners Association (2-49 units)

Homeowners Association (50-99 units)

Homeowners Association (100+ units)

Condominium Association (2-49 units)

Condominium Association (50-99 units)

Condominium Association (100+ units)

Retail (Up to 9,999 sqft)

Retail (10,000 - 100,000 sqft)

Retail (100,000+ sqft)

Office (Up to 9,999 sqft)

Office (10,000 - 100,000 sqft)

Office (100,000+ sqft)

Warehouse/Distribution (Up to 100,000 sqft)

Warehouse/Distribution (100,000+ sqft)

Light Manufacturing (Up to 100,000 sqft)

Light Manufacturing (100,000+ sqft)

Parking Garage

Biotech/Mission-Critical

Vacation (1-2 units)

Vacation (3+ units)

Other Associations (Hotel, Resort etc.)

Mobile Home Community