Rental construction, demand growing in Louisville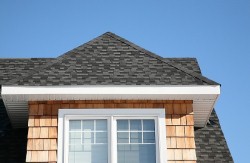 Analysts' projections indicate rental apartment vacancies in
Louisville, Kentucky
, will fall to about 4.1 percent this year, perhaps lower for high-quality housing units.

As a result, rental managers and owners may benefit from increases in asking and effective rents, which Marcus & Millichap predicts will grow about 2.9 and 3.8 percent, respectively, to $679 and $658 per month. These stronger fundamentals are expected to result from increased hiring by employers in the metro area, as companies including Ford, General Electric and UPS add as many as 13,000 positions before the end of 2012.

While that would be a slower pace of job growth than was posted during 2011, the impact on local housing is still projected to be significant. With multifamily vacancies dropping so low and limited availability of new units,
single-family investors
and
property management companies
may have an opportunity to attract some of those filling these new positions.

Developers are beginning work on new apartments, however, so there may be increased competition as soon as next year when they begin to bring these units online.In the meantime, the metro area's rate of rent growth has been slower than the national average, so the market may not be the country's most attractive.
Find Property Managers Near You
Select Property Type
Single Home or Condo (Valued up to $300K)

Single Home or Condo ($300K to $500K)

Single Home or Condo ($500K to $1 Million)

Single Home or Condo (Over $1 Million)

Multi-Family (2-4 units)

Multi-Family (5-19 units)

Multi-Family (20-99 units)

Multi-Family (100+ units)

Homeowners Association (2-49 units)

Homeowners Association (50-99 units)

Homeowners Association (100+ units)

Condominium Association (2-49 units)

Condominium Association (50-99 units)

Condominium Association (100+ units)

Retail (Up to 9,999 sqft)

Retail (10,000 - 100,000 sqft)

Retail (100,000+ sqft)

Office (Up to 9,999 sqft)

Office (10,000 - 100,000 sqft)

Office (100,000+ sqft)

Warehouse/Distribution (Up to 100,000 sqft)

Warehouse/Distribution (100,000+ sqft)

Light Manufacturing (Up to 100,000 sqft)

Light Manufacturing (100,000+ sqft)

Parking Garage

Biotech/Mission-Critical

Vacation (1-2 units)

Vacation (3+ units)

Other Associations (Hotel, Resort etc.)

Mobile Home Community