Rental construction up in Twin Cities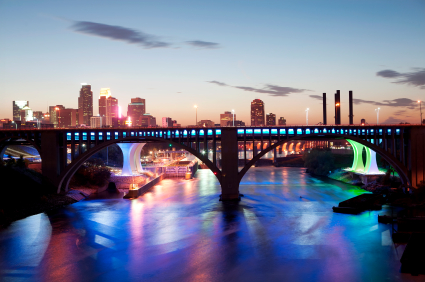 Property management companies and landlords in the Twin Cities may be benefiting from high rental demand.

The Keystone Report for the Builders Association of the Twin Cities shows permits were issued for construction of 465 new units in the are during January, the organization reports, more than double the number begun during the same month in 2011. Curt Christensen, Builders Association president, stated that 2012 is expected to be a good year, based partly on this beginning.

While the number of permits issued was actually lower by about 10 percent at 185, this is because the new units are being distributed throughout fewer buildings. Almost two-thirds of the units are located within just five buildings. One is in St. Paul and one is in Hudson, with each of the two holding about 44 units.

The other three have a combined 177 units, and are all located in Minneapolis, showing that builders perceive high demand for rental housing there. Rental managers may find opportunities in the area, while investors should note that this indicates unmet demand exists there.
Find Property Managers Near You
Select Property Type
Single Home or Condo (Valued up to $300K)

Single Home or Condo ($300K to $500K)

Single Home or Condo ($500K to $1 Million)

Single Home or Condo (Over $1 Million)

Multi-Family (2-4 units)

Multi-Family (5-19 units)

Multi-Family (20-99 units)

Multi-Family (100+ units)

Homeowners Association (2-49 units)

Homeowners Association (50-99 units)

Homeowners Association (100+ units)

Condominium Association (2-49 units)

Condominium Association (50-99 units)

Condominium Association (100+ units)

Retail (Up to 9,999 sqft)

Retail (10,000 - 100,000 sqft)

Retail (100,000+ sqft)

Office (Up to 9,999 sqft)

Office (10,000 - 100,000 sqft)

Office (100,000+ sqft)

Warehouse/Distribution (Up to 100,000 sqft)

Warehouse/Distribution (100,000+ sqft)

Light Manufacturing (Up to 100,000 sqft)

Light Manufacturing (100,000+ sqft)

Parking Garage

Biotech/Mission-Critical

Vacation (1-2 units)

Vacation (3+ units)

Other Associations (Hotel, Resort etc.)

Mobile Home Community