Rental demand growth projected in Colorado Springs metro area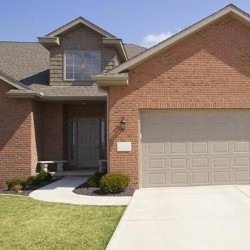 A recent report suggests Colorado Springs will have additional renters in the next two years, partly due to the effects of additional personnel being posted to the nearby Fort Carson.

The change is expected to occur by 2013, which real estate data firm Hendricks & Partners says could support an additional 2,000 civilian jobs in the metro area. This does not account for job growth that may occur due to other business investments and developments in the city, such as new facilities for Agilent Technologies and Walmart.

Area rental managers have already seen vacancies fall, according to the report, and these job opportunities may cause that trend to continue. Vacancies currently stand at about 4.8 percent, compared to 6.1 percent in 2010. Projections call for the rate to drop further and reach 4 percent.

This overlaps the employment situation in the city, where unemployment fell from 9.4 to 8.5 percent over the course of 2011. One contributing factor is the slow pace of new rental construction, which has not yet been driven up by current demand. Hendricks & Partners estimate average rent growth in the region will be 2.5 percent in 2012 and 4 percent in 2013.
Find Property Managers Near You
Select Property Type
Single Home or Condo (Valued up to $300K)

Single Home or Condo ($300K to $500K)

Single Home or Condo ($500K to $1 Million)

Single Home or Condo (Over $1 Million)

Multi-Family (2-4 units)

Multi-Family (5-19 units)

Multi-Family (20-99 units)

Multi-Family (100+ units)

Homeowners Association (2-49 units)

Homeowners Association (50-99 units)

Homeowners Association (100+ units)

Condominium Association (2-49 units)

Condominium Association (50-99 units)

Condominium Association (100+ units)

Retail (Up to 9,999 sqft)

Retail (10,000 - 100,000 sqft)

Retail (100,000+ sqft)

Office (Up to 9,999 sqft)

Office (10,000 - 100,000 sqft)

Office (100,000+ sqft)

Warehouse/Distribution (Up to 100,000 sqft)

Warehouse/Distribution (100,000+ sqft)

Light Manufacturing (Up to 100,000 sqft)

Light Manufacturing (100,000+ sqft)

Parking Garage

Biotech/Mission-Critical

Vacation (1-2 units)

Vacation (3+ units)

Other Associations (Hotel, Resort etc.)

Mobile Home Community