Rental demand likely to aid for-sale housing market, report notes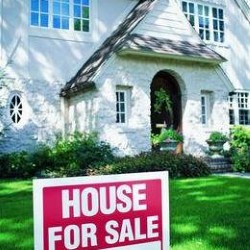 The remainder of 2012 should see a markedly improved housing market, a report details, led by a strong rental sector, which continues to experience a high level of demand nationwide.

According to a report by The Demand Institute, home prices will increase modestly during the rest of this year. Additionally, a 2.5 percent price bump is projected between now and 2014.

Though improvements in the overall economy, including consumer industries, are expected to contribute to these rises, the institute states the rental housing sector will probably be the main factor in price growth.

"In these initial years, the prime driver of recovery won't be new home construction, but rather demand for rental properties," said report co-author Louise Keely. "This is a remarkable change from previous recoveries."

A return to health for the for-sale housing market could indicate a potential downslope for the rental segment in the next couple of years. However,
property management companies
and investors likely will see business remain high during the rest of 2012.


Find Property Managers Near You
Select Property Type
Single Home or Condo (Valued up to $300K)

Single Home or Condo ($300K to $500K)

Single Home or Condo ($500K to $1 Million)

Single Home or Condo (Over $1 Million)

Multi-Family (2-4 units)

Multi-Family (5-19 units)

Multi-Family (20-99 units)

Multi-Family (100+ units)

Homeowners Association (2-49 units)

Homeowners Association (50-99 units)

Homeowners Association (100+ units)

Condominium Association (2-49 units)

Condominium Association (50-99 units)

Condominium Association (100+ units)

Retail (Up to 9,999 sqft)

Retail (10,000 - 100,000 sqft)

Retail (100,000+ sqft)

Office (Up to 9,999 sqft)

Office (10,000 - 100,000 sqft)

Office (100,000+ sqft)

Warehouse/Distribution (Up to 100,000 sqft)

Warehouse/Distribution (100,000+ sqft)

Light Manufacturing (Up to 100,000 sqft)

Light Manufacturing (100,000+ sqft)

Parking Garage

Biotech/Mission-Critical

Vacation (1-2 units)

Vacation (3+ units)

Other Associations (Hotel, Resort etc.)

Mobile Home Community