Rental growth expected to assist for-sale market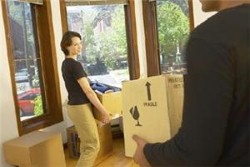 According to one major housing analyst, the continued improvement of the nation's rental sector should only help the for-sale housing sector in the long-run, CNBC reports.

Stan Humphries, chief economist for Zillow, told the news source that while increases in rents and stagnant or falling home prices typically lead to strong home sales, rental demand isn't expected to decline anytime soon.

While this may seem to bode poorly for the housing sector in general, Humphries added that a booming apartment market should eventually benefit the for-sale market.

"While it seems that rents are rising at the expense of home values, the opposite is true. A thriving rental market will stimulate home sales, as investors snap up low-priced inventory to convert to rentals," Humphries told CNBC. "That, in turn, will lower the number of homes on the market, which will eventually help put a floor under the value of all homes."

Until the for-sale market heats up again, property management firms should see substantial activity this year. Rapid construction and the federal government's REO conversion plan are factors likely to aid business for them this year.
Find Property Managers Near You
Select Property Type
Single Home or Condo (Valued up to $300K)

Single Home or Condo ($300K to $500K)

Single Home or Condo ($500K to $1 Million)

Single Home or Condo (Over $1 Million)

Multi-Family (2-4 units)

Multi-Family (5-19 units)

Multi-Family (20-99 units)

Multi-Family (100+ units)

Homeowners Association (2-49 units)

Homeowners Association (50-99 units)

Homeowners Association (100+ units)

Condominium Association (2-49 units)

Condominium Association (50-99 units)

Condominium Association (100+ units)

Retail (Up to 9,999 sqft)

Retail (10,000 - 100,000 sqft)

Retail (100,000+ sqft)

Office (Up to 9,999 sqft)

Office (10,000 - 100,000 sqft)

Office (100,000+ sqft)

Warehouse/Distribution (Up to 100,000 sqft)

Warehouse/Distribution (100,000+ sqft)

Light Manufacturing (Up to 100,000 sqft)

Light Manufacturing (100,000+ sqft)

Parking Garage

Biotech/Mission-Critical

Vacation (1-2 units)

Vacation (3+ units)

Other Associations (Hotel, Resort etc.)

Mobile Home Community