Rental housing outlook positive for second half of 2012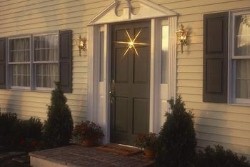 Rental housing will continue to lead the way in the commercial real estate sector during what analysts predict should be a strong six months during the second half of 2012.

Though they harbor some lingering concerns about domestic and international economic factors, experts forecast a bright immediate future for commercial housing, according to the National Association of Real Estate Investment Trusts. REITs are expected to post favorable returns, with some analysts saying their defensive characteristics give them an advantage despite the tough times some of the real estate industry are still facing.

The main concerns experts highlighted were the European debt crisis and the fiscal situation the United States currently faces. These are long-term issues that will likely take time to resolve, however, which makes it challenging to predict how they will be resolved and what the consequences for the industry will be.

The effects of the housing crisis have already given the rental housing industry a boost, according to analyst John Perry. Some believe that the sector still has further room to grow in the United States. While trends vary locally, many metro areas are experiencing at least a limited rebound as investors and property management companies find demand for single-family homes extends to rentals more now than it has in the past.
Find Property Managers Near You
Select Property Type
Single Home or Condo (Valued up to $300K)

Single Home or Condo ($300K to $500K)

Single Home or Condo ($500K to $1 Million)

Single Home or Condo (Over $1 Million)

Multi-Family (2-4 units)

Multi-Family (5-19 units)

Multi-Family (20-99 units)

Multi-Family (100+ units)

Homeowners Association (2-49 units)

Homeowners Association (50-99 units)

Homeowners Association (100+ units)

Condominium Association (2-49 units)

Condominium Association (50-99 units)

Condominium Association (100+ units)

Retail (Up to 9,999 sqft)

Retail (10,000 - 100,000 sqft)

Retail (100,000+ sqft)

Office (Up to 9,999 sqft)

Office (10,000 - 100,000 sqft)

Office (100,000+ sqft)

Warehouse/Distribution (Up to 100,000 sqft)

Warehouse/Distribution (100,000+ sqft)

Light Manufacturing (Up to 100,000 sqft)

Light Manufacturing (100,000+ sqft)

Parking Garage

Biotech/Mission-Critical

Vacation (1-2 units)

Vacation (3+ units)

Other Associations (Hotel, Resort etc.)

Mobile Home Community