Rental housing outlook strong, though economic factors may hinder recovery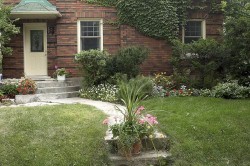 Although the current outlook is strong, several economic factors may slow the progress of the rental housing market in the near future.

Experts say that trouble in European economies and slowing growth may affect the pace of job creation in the U.S., according to National Real Estate Investor. Various commercial property types are recovering slowly already.

Residential rentals are leading that recovery, with real estate data firm Reis indicating effective rent growth in 82 metro areas. Of those monitored by the firm, the only area which did not post growth was Fairfield County,
Connecticut
, which still had a vacancy rate of 4.7 percent.

Average rates have been below 5 percent during the first quarter of this year, the lowest since 2001. This indicates that rental managers and investors should be in position for a profitable year.

Rental housing continues to benefit from the changed attitude toward home purchases that Americans are exhibiting in the wake of the recession.
Single-family
rentals are accounting for a larger portion of housing than in the past, especially in certain areas. The news source also notes that conditions may allow industry stakeholders to branch out more than in the past.
Find Property Managers Near You
Select Property Type
Single Home or Condo (Valued up to $300K)

Single Home or Condo ($300K to $500K)

Single Home or Condo ($500K to $1 Million)

Single Home or Condo (Over $1 Million)

Multi-Family (2-4 units)

Multi-Family (5-19 units)

Multi-Family (20-99 units)

Multi-Family (100+ units)

Homeowners Association (2-49 units)

Homeowners Association (50-99 units)

Homeowners Association (100+ units)

Condominium Association (2-49 units)

Condominium Association (50-99 units)

Condominium Association (100+ units)

Retail (Up to 9,999 sqft)

Retail (10,000 - 100,000 sqft)

Retail (100,000+ sqft)

Office (Up to 9,999 sqft)

Office (10,000 - 100,000 sqft)

Office (100,000+ sqft)

Warehouse/Distribution (Up to 100,000 sqft)

Warehouse/Distribution (100,000+ sqft)

Light Manufacturing (Up to 100,000 sqft)

Light Manufacturing (100,000+ sqft)

Parking Garage

Biotech/Mission-Critical

Vacation (1-2 units)

Vacation (3+ units)

Other Associations (Hotel, Resort etc.)

Mobile Home Community