Rental housing outlook uncertain in Memphis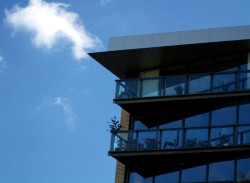 Memphis experienced a decline in demand for rental housing during 2011, with a vacancy rate above 10 percent at the end of the year.

The markets absorption of multifamily properties dropped from new units 1,149 the year before to 800, although that total was still higher than annual figures from 2006 through 2009, according to Hendricks & Partners. The number of permits issued for new construction also dropped in 2011, to a level lower than the average for the past three years.

Average permit issuance is even further down when compared to the series of years ending in 2007, which the firm suggests may be a sign that the previously high absorption marks the end of a prior trend and the beginning of a new one as the market adjusts to post-recession conditions.

Rental managers and owners may have difficulty anticipating what conditions will prevail next year. Although absorption and occupancy fell and single-family home sales were also down, rents actually grew an average of 2 percent in the metro area. Additionally, employers are expected to add a significant number of new positions this year. Whether job growth will be sufficient to offset the current vacancy rate is uncertain.
Find Property Managers Near You
Select Property Type
Single Home or Condo (Valued up to $300K)

Single Home or Condo ($300K to $500K)

Single Home or Condo ($500K to $1 Million)

Single Home or Condo (Over $1 Million)

Multi-Family (2-4 units)

Multi-Family (5-19 units)

Multi-Family (20-99 units)

Multi-Family (100+ units)

Homeowners Association (2-49 units)

Homeowners Association (50-99 units)

Homeowners Association (100+ units)

Condominium Association (2-49 units)

Condominium Association (50-99 units)

Condominium Association (100+ units)

Retail (Up to 9,999 sqft)

Retail (10,000 - 100,000 sqft)

Retail (100,000+ sqft)

Office (Up to 9,999 sqft)

Office (10,000 - 100,000 sqft)

Office (100,000+ sqft)

Warehouse/Distribution (Up to 100,000 sqft)

Warehouse/Distribution (100,000+ sqft)

Light Manufacturing (Up to 100,000 sqft)

Light Manufacturing (100,000+ sqft)

Parking Garage

Biotech/Mission-Critical

Vacation (1-2 units)

Vacation (3+ units)

Other Associations (Hotel, Resort etc.)

Mobile Home Community