Rental owners, managers try to minimize negative feedback, court positive reviews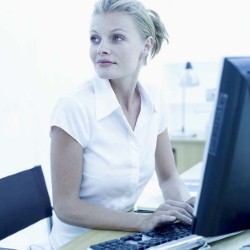 Many
rental managers
and owners believe that online ratings and reports, commonly found through social media or industry cites, are overwhelmingly dominated by negative feedback.

Many perceive popular websites as places hostile or angry tenants go to complain rather than venues for compliments or constructive criticism, according to Multifamily Executive. Some owners and operators are frustrated by the difficulty of combating negative feedback and are seeking ways to encourage positive commentary as a balance, but are finding it difficult.

Senior marketing executive Greg Benson told the news source that industry stakeholders have not done enough to encourage positive feedback, and other professionals noted that it can be difficult to convince satisfied or pleased residents to express themselves. Despite this, most were opposed to the idea of incentivizing positive reviews.

Experts told MFE that one potential method is to use internal surveys to assess tenants' opinions. This can reveal any problems earlier, allowing time to fix them before anyone is sufficiently frustrated to vent their opinion online where prospective residents would see it.

Marketer Melanie Stiles told the news source that another possibility is to reach out to those who write complaints online and seek to address them. When an issue is resolved, she notes, the resident can be asked to update their comment to reflect how the situation was resolved.
Find Property Managers Near You
Select Property Type
Single Home or Condo (Valued up to $300K)

Single Home or Condo ($300K to $500K)

Single Home or Condo ($500K to $1 Million)

Single Home or Condo (Over $1 Million)

Multi-Family (2-4 units)

Multi-Family (5-19 units)

Multi-Family (20-99 units)

Multi-Family (100+ units)

Homeowners Association (2-49 units)

Homeowners Association (50-99 units)

Homeowners Association (100+ units)

Condominium Association (2-49 units)

Condominium Association (50-99 units)

Condominium Association (100+ units)

Retail (Up to 9,999 sqft)

Retail (10,000 - 100,000 sqft)

Retail (100,000+ sqft)

Office (Up to 9,999 sqft)

Office (10,000 - 100,000 sqft)

Office (100,000+ sqft)

Warehouse/Distribution (Up to 100,000 sqft)

Warehouse/Distribution (100,000+ sqft)

Light Manufacturing (Up to 100,000 sqft)

Light Manufacturing (100,000+ sqft)

Parking Garage

Biotech/Mission-Critical

Vacation (1-2 units)

Vacation (3+ units)

Other Associations (Hotel, Resort etc.)

Mobile Home Community