Rental owners, operators should consider security, safety measures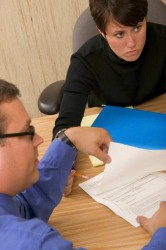 Security issues and safety are growing concerns in some parts of the rental housing industry, and investors may wish to scrutinize their precautions more closely.

While single-family rentals are not subject to all of the same risks as multifamily communities, some remain and there may be others unique to them. One issue all rental managers can devote time and attention to is their process for vetting applicants, Multi-Housing News notes.

Managers should ensure they are looking at applications for inconsistencies, asking for and following up on references and conducting background credit and criminal screenings. Some individuals who know they would likely not be approved might have another apply and rent the housing for them, so managers should ensure that the people living in their properties are the same as the ones who applied and were approved.

Policies governing guest visitation and educating renters may also improve safety. The latter can be provided by police officers through programs designed for the purpose. In addition to these efforts, basic steps such as keeping locks up-to-date can make a difference.
Find Property Managers Near You
Select Property Type
Single Home or Condo (Valued up to $300K)

Single Home or Condo ($300K to $500K)

Single Home or Condo ($500K to $1 Million)

Single Home or Condo (Over $1 Million)

Multi-Family (2-4 units)

Multi-Family (5-19 units)

Multi-Family (20-99 units)

Multi-Family (100+ units)

Homeowners Association (2-49 units)

Homeowners Association (50-99 units)

Homeowners Association (100+ units)

Condominium Association (2-49 units)

Condominium Association (50-99 units)

Condominium Association (100+ units)

Retail (Up to 9,999 sqft)

Retail (10,000 - 100,000 sqft)

Retail (100,000+ sqft)

Office (Up to 9,999 sqft)

Office (10,000 - 100,000 sqft)

Office (100,000+ sqft)

Warehouse/Distribution (Up to 100,000 sqft)

Warehouse/Distribution (100,000+ sqft)

Light Manufacturing (Up to 100,000 sqft)

Light Manufacturing (100,000+ sqft)

Parking Garage

Biotech/Mission-Critical

Vacation (1-2 units)

Vacation (3+ units)

Other Associations (Hotel, Resort etc.)

Mobile Home Community