Rental preferences more pronounced in New Jersey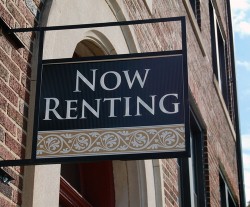 The shift away from homeownership in favor of renting is more prominent in New Jersey than the nation as a whole, analysts say.

While national census figures show the homeownership rate falling from 69.2 percent in 2004 to 65.4 percent this year, the Otteau Valuation Group found that New Jersey experienced a drop from 71.3 percent in 2005 to 64.4 percent in the first quarter of this year. Some experts say that this is an unsurprising turn of events, a natural market reaction to the recession and conditions which follow it, according to the New York Times.

The result is that about 35.6 percent of New Jersey residents are renting housing. compared to about 34 percent nationally. The housing market is struggling to adjust. Rental managers and landlords may find it a pleasant change, as the news source notes vacancies are filling quickly in many rentals housing units. Given the disparity between the past and present homeownership rates, the state may hold substantial opportunities for investors in single-family rentals.

In addition to the internal housing market changes, emerging jobs and demographic shifts are likely to impact the industry. Retiring baby boomers, young adults new to employment and a growing immigrant population are all groups likely to see renting as the right choice for their needs, experts told the news source.
Find Property Managers Near You
Select Property Type
Single Home or Condo (Valued up to $300K)

Single Home or Condo ($300K to $500K)

Single Home or Condo ($500K to $1 Million)

Single Home or Condo (Over $1 Million)

Multi-Family (2-4 units)

Multi-Family (5-19 units)

Multi-Family (20-99 units)

Multi-Family (100+ units)

Homeowners Association (2-49 units)

Homeowners Association (50-99 units)

Homeowners Association (100+ units)

Condominium Association (2-49 units)

Condominium Association (50-99 units)

Condominium Association (100+ units)

Retail (Up to 9,999 sqft)

Retail (10,000 - 100,000 sqft)

Retail (100,000+ sqft)

Office (Up to 9,999 sqft)

Office (10,000 - 100,000 sqft)

Office (100,000+ sqft)

Warehouse/Distribution (Up to 100,000 sqft)

Warehouse/Distribution (100,000+ sqft)

Light Manufacturing (Up to 100,000 sqft)

Light Manufacturing (100,000+ sqft)

Parking Garage

Biotech/Mission-Critical

Vacation (1-2 units)

Vacation (3+ units)

Other Associations (Hotel, Resort etc.)

Mobile Home Community