Rental properties sold well as 2011 ended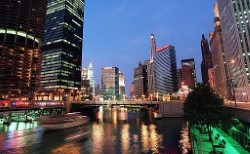 Real estate data firm Real Capital Analytics recently reported apartment sales were up substantially, reaching $16.6 billion during the last quarter of 2011 to make it the best quarter the market has experienced since 2007.

That level was achieved through a 16 percent quarterly increase, but represents 24 percent growth on an annual basis. Rental managers may be encouraged by this level of demand. While apartments do not necessarily reflect all rentals, those striving to appeal to the modern renter may be interested to learn that garden-sector apartments were particularly strong in 2011.

While they were less strong at the end of the year, garden apartments sales were 47 percent higher than in 2010 and Multifamily Executive notes the momentum is expected to be maintained into this year. This may be a sign of a shift in renter preferences that property owners and rental management personnel can position themselves to meet.

Some submarkets were especially strong, MFE notes. Denver sales volume went up 170 percent and Chicago experienced 140 percent growth, while the Virginia suburbs attracted much attention and saw sales rise 98 percent.
Find Property Managers Near You
Select Property Type
Single Home or Condo (Valued up to $300K)

Single Home or Condo ($300K to $500K)

Single Home or Condo ($500K to $1 Million)

Single Home or Condo (Over $1 Million)

Multi-Family (2-4 units)

Multi-Family (5-19 units)

Multi-Family (20-99 units)

Multi-Family (100+ units)

Homeowners Association (2-49 units)

Homeowners Association (50-99 units)

Homeowners Association (100+ units)

Condominium Association (2-49 units)

Condominium Association (50-99 units)

Condominium Association (100+ units)

Retail (Up to 9,999 sqft)

Retail (10,000 - 100,000 sqft)

Retail (100,000+ sqft)

Office (Up to 9,999 sqft)

Office (10,000 - 100,000 sqft)

Office (100,000+ sqft)

Warehouse/Distribution (Up to 100,000 sqft)

Warehouse/Distribution (100,000+ sqft)

Light Manufacturing (Up to 100,000 sqft)

Light Manufacturing (100,000+ sqft)

Parking Garage

Biotech/Mission-Critical

Vacation (1-2 units)

Vacation (3+ units)

Other Associations (Hotel, Resort etc.)

Mobile Home Community