Rental property REITs continue to report strong first-quarter results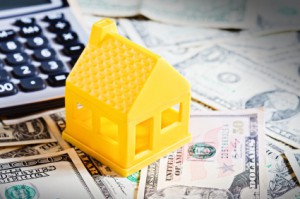 Several real estate investment trusts recently reported strong earnings for the first quarter of 2012, with fundamentals increasing compared to recent years.

Post Properties was one such firm, with 7.8 percent same store year-over-year revenue growth leading to a 10.9 percent increase in Net Operating Income. The REIT is increasing rents sequentially and year-over-year as occupancy rates hold at relatively high levels, according to
Multifamily
Executive.

Property management companies may find that rent growth is leading to higher turnover, but some industry stakeholders say that is no obstacle because demand is so high. Post Properties is reportedly experiencing lower exposure on vacancies than it did last year.

Home Properties also told MFE it experienced a strong opening to this year, with occupancy, rental rates, revenue and net operating income all improving. New leases and renewals were both up, according to the firm. Like many others, it also reported increased turnover due to pushing rents, but indicated the benefits have outweighed the disadvantages.

Some executives told the news source they expect revenue growth to slow as 2012 progresses, but believe the opportunity to enhance profitability will remain nonetheless.
Find Property Managers Near You
Select Property Type
Single Home or Condo (Valued up to $300K)

Single Home or Condo ($300K to $500K)

Single Home or Condo ($500K to $1 Million)

Single Home or Condo (Over $1 Million)

Multi-Family (2-4 units)

Multi-Family (5-19 units)

Multi-Family (20-99 units)

Multi-Family (100+ units)

Homeowners Association (2-49 units)

Homeowners Association (50-99 units)

Homeowners Association (100+ units)

Condominium Association (2-49 units)

Condominium Association (50-99 units)

Condominium Association (100+ units)

Retail (Up to 9,999 sqft)

Retail (10,000 - 100,000 sqft)

Retail (100,000+ sqft)

Office (Up to 9,999 sqft)

Office (10,000 - 100,000 sqft)

Office (100,000+ sqft)

Warehouse/Distribution (Up to 100,000 sqft)

Warehouse/Distribution (100,000+ sqft)

Light Manufacturing (Up to 100,000 sqft)

Light Manufacturing (100,000+ sqft)

Parking Garage

Biotech/Mission-Critical

Vacation (1-2 units)

Vacation (3+ units)

Other Associations (Hotel, Resort etc.)

Mobile Home Community