Rental supply spike coming, but fundamentals still strong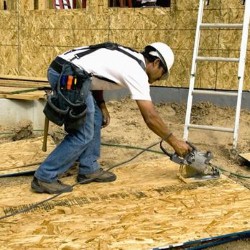 The rental housing sector is in a strong position despite an approaching surge of multifamily housing project completions.

Construction of apartments is expected to continue to increase along with the fundamentals of the rental sector, according to Keefe, Bruyette and Woods. The firm's analysis of U.S. Census Bureau data suggests that the recent trend of volatility in multifamily construction starts will not be significant to the industry's near-term outlook, as the main boom in completion will begin in 2014. Some metro areas, such as the District of Columbia, Austin, Seattle and San Jose, might start receiving significant new supply in 2013.

Although the information shows a drop in multifamily sequential starts in May, permit issuance for some types of housing were up and average sequential starts over six months also remained higher than before.

Investors and rental managers operating single-family rentals are likely to be affected by the surge in supply when it occurs. Although the analysis indicates 2014 is the key year nationally, owners should be prepared for local variations and anticipate the effect on demand and prices. Professionals might need to adjust their management or marketing tactics in order to appeal to renters when competition increases.
Find Property Managers Near You
Select Property Type
Single Home or Condo (Valued up to $300K)

Single Home or Condo ($300K to $500K)

Single Home or Condo ($500K to $1 Million)

Single Home or Condo (Over $1 Million)

Multi-Family (2-4 units)

Multi-Family (5-19 units)

Multi-Family (20-99 units)

Multi-Family (100+ units)

Homeowners Association (2-49 units)

Homeowners Association (50-99 units)

Homeowners Association (100+ units)

Condominium Association (2-49 units)

Condominium Association (50-99 units)

Condominium Association (100+ units)

Retail (Up to 9,999 sqft)

Retail (10,000 - 100,000 sqft)

Retail (100,000+ sqft)

Office (Up to 9,999 sqft)

Office (10,000 - 100,000 sqft)

Office (100,000+ sqft)

Warehouse/Distribution (Up to 100,000 sqft)

Warehouse/Distribution (100,000+ sqft)

Light Manufacturing (Up to 100,000 sqft)

Light Manufacturing (100,000+ sqft)

Parking Garage

Biotech/Mission-Critical

Vacation (1-2 units)

Vacation (3+ units)

Other Associations (Hotel, Resort etc.)

Mobile Home Community