Report: Fewer tenants renewing leases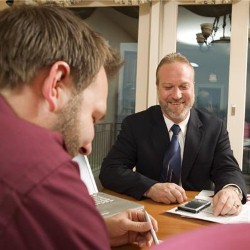 Property managers may want to step up their efforts to retain tenants, given the results of a recent survey.

Research by Kingsley Associates indicates that the number of renters choosing to renew their leases dropped to a three-year low in the fourth quarter of 2011, though analysts suggest tenant satisfaction with current rental properties was stable during the period.

"As renters themselves recover, there are indications that more of them are renting by choice," said Kingsley Associates principal John Falco. "They aren't unhappy - just choosy."

Tenant satisfaction dropped only 0.1 percent from the previous quarter, according to researchers, and has been stable for three consecutive periods now. This suggests that owners and property management companies are not driving tenants away.

According to the report, 32 percent of surveyed renters had incomes of at least $75,000, higher than the 30.7 percent with incomes of less than $40,000. This result reportedly represents a deviation from recent years.

The number of renters 55 or more years old also increased to 13.4 percent from 12.6 percent in the period ending in the second quarter. The number of residents who live alone grew more than 2 percentage points, reaching 45.9 percent of those surveyed.
Find Property Managers Near You
Select Property Type
Single Home or Condo (Valued up to $300K)

Single Home or Condo ($300K to $500K)

Single Home or Condo ($500K to $1 Million)

Single Home or Condo (Over $1 Million)

Multi-Family (2-4 units)

Multi-Family (5-19 units)

Multi-Family (20-99 units)

Multi-Family (100+ units)

Homeowners Association (2-49 units)

Homeowners Association (50-99 units)

Homeowners Association (100+ units)

Condominium Association (2-49 units)

Condominium Association (50-99 units)

Condominium Association (100+ units)

Retail (Up to 9,999 sqft)

Retail (10,000 - 100,000 sqft)

Retail (100,000+ sqft)

Office (Up to 9,999 sqft)

Office (10,000 - 100,000 sqft)

Office (100,000+ sqft)

Warehouse/Distribution (Up to 100,000 sqft)

Warehouse/Distribution (100,000+ sqft)

Light Manufacturing (Up to 100,000 sqft)

Light Manufacturing (100,000+ sqft)

Parking Garage

Biotech/Mission-Critical

Vacation (1-2 units)

Vacation (3+ units)

Other Associations (Hotel, Resort etc.)

Mobile Home Community