Report: Rent growth, occupancy suggest 2012 to be strong for rental housing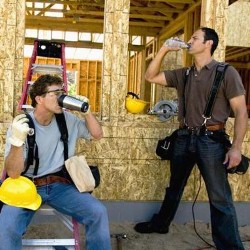 Rental properties experienced significant growth of both occupancy rates and rents in February, a real estate analysis firm reports.

The rent and occupancy improvements extend to less-valued properties which lagged behind last year, according to Axiometrics, while top-tier housing may be slowing down to an extent as demand is met. Combined, occupancy and rent growth data suggest that monthly revenues for landlords and
rental managers
may also have increased. These improvements all surpassed those of recent months.

The firm notes that development of new rental housing remains limited, suggesting that availability will not change too much. As a result, Axiometrics vice president of research, Jay Denton, indicated that rent and occupancy levels throughout 2012 may be as strong as projected.

"Our analysis of the pipeline, as well as how much rents have already been pushed in some markets, indicate that growth will remain strong in the next one to two years, but the double-digit increases from last summer will be unsustainable long-term," said Denton.

While national numbers appear sound, the firm did note regional differences remain pronounced. Investors should carefully assess an area's local conditions as well as broader trends.
Find Property Managers Near You
Select Property Type
Single Home or Condo (Valued up to $300K)

Single Home or Condo ($300K to $500K)

Single Home or Condo ($500K to $1 Million)

Single Home or Condo (Over $1 Million)

Multi-Family (2-4 units)

Multi-Family (5-19 units)

Multi-Family (20-99 units)

Multi-Family (100+ units)

Homeowners Association (2-49 units)

Homeowners Association (50-99 units)

Homeowners Association (100+ units)

Condominium Association (2-49 units)

Condominium Association (50-99 units)

Condominium Association (100+ units)

Retail (Up to 9,999 sqft)

Retail (10,000 - 100,000 sqft)

Retail (100,000+ sqft)

Office (Up to 9,999 sqft)

Office (10,000 - 100,000 sqft)

Office (100,000+ sqft)

Warehouse/Distribution (Up to 100,000 sqft)

Warehouse/Distribution (100,000+ sqft)

Light Manufacturing (Up to 100,000 sqft)

Light Manufacturing (100,000+ sqft)

Parking Garage

Biotech/Mission-Critical

Vacation (1-2 units)

Vacation (3+ units)

Other Associations (Hotel, Resort etc.)

Mobile Home Community