Research firm: Upswing in rental demand heightening market rates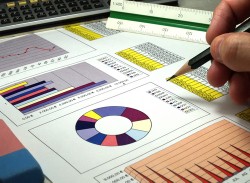 Continually tight lending standards and a growing preference for leasing over buying are expected to make the apartment market much healthier than the for-sale sector, but could lead to unaffordable rates nationwide, analysis from a research firm shows.

According to Capital Economics, monthly rents at apartments throughout the country are projected to hike considerably if the demand for the housing continues to outgrow that of homes for sale.

"As a consequence of Americans being less willing and less able to buy a home, the number of households in rented accommodation is set to rise by at least 850,000 a year over the next few years," said Capital Economics senior economist Paul Dales.

Rental rates rose 2.4 percent in January and could increase by as much as 5 percent in the beginning of 2012, according to Dales, potentially pushing affordable market rates out of reach for many Americans.

HousingWire reports one market that is seeing substantially low vacancy rates is metro Denver, where the rate fell between the third and fourth quarters of 2011. The tight market is forecast to get even tighter, Colorado Division of Housing spokesperson Ryan McMaken told the source.
Find Property Managers Near You
Select Property Type
Single Home or Condo (Valued up to $300K)

Single Home or Condo ($300K to $500K)

Single Home or Condo ($500K to $1 Million)

Single Home or Condo (Over $1 Million)

Multi-Family (2-4 units)

Multi-Family (5-19 units)

Multi-Family (20-99 units)

Multi-Family (100+ units)

Homeowners Association (2-49 units)

Homeowners Association (50-99 units)

Homeowners Association (100+ units)

Condominium Association (2-49 units)

Condominium Association (50-99 units)

Condominium Association (100+ units)

Retail (Up to 9,999 sqft)

Retail (10,000 - 100,000 sqft)

Retail (100,000+ sqft)

Office (Up to 9,999 sqft)

Office (10,000 - 100,000 sqft)

Office (100,000+ sqft)

Warehouse/Distribution (Up to 100,000 sqft)

Warehouse/Distribution (100,000+ sqft)

Light Manufacturing (Up to 100,000 sqft)

Light Manufacturing (100,000+ sqft)

Parking Garage

Biotech/Mission-Critical

Vacation (1-2 units)

Vacation (3+ units)

Other Associations (Hotel, Resort etc.)

Mobile Home Community