Residential rentals ended 2011 strong in New York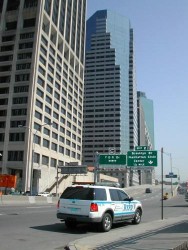 New York City's Financial District and Manhattan have shown a tight apartment market and strong investment sales recently.

A report by Ariel Property Advisors found that average residential rents and condominium prices in northern Manhattan reached their highest levels since 2008 and 2007, respectively, during 2011.

"The most important thing that came out this was to see how the residential market got stronger year after year, which is very consistent with the rest of Manhattan, but also to see that the condominium market got stronger in terms of price per foot than in terms of velocity," APA president Shimon Shkury told Multi-Housing News.

When examined per square foot, residential rents in the area grew about 10 percent over the previous year. Slowing transactions and high prices suggest that renting is more favorable than owning, according to Shkury, which would be beneficial for the area's property management companies.

In the meantime, a survey of rentals in the Financial District found apartment demand significantly outstripped supply in 2011, increasing pricing power. Real estate services firm Platinum Properties expects that state of affairs to continue for the time being.
Find Property Managers Near You
Select Property Type
Single Home or Condo (Valued up to $300K)

Single Home or Condo ($300K to $500K)

Single Home or Condo ($500K to $1 Million)

Single Home or Condo (Over $1 Million)

Multi-Family (2-4 units)

Multi-Family (5-19 units)

Multi-Family (20-99 units)

Multi-Family (100+ units)

Homeowners Association (2-49 units)

Homeowners Association (50-99 units)

Homeowners Association (100+ units)

Condominium Association (2-49 units)

Condominium Association (50-99 units)

Condominium Association (100+ units)

Retail (Up to 9,999 sqft)

Retail (10,000 - 100,000 sqft)

Retail (100,000+ sqft)

Office (Up to 9,999 sqft)

Office (10,000 - 100,000 sqft)

Office (100,000+ sqft)

Warehouse/Distribution (Up to 100,000 sqft)

Warehouse/Distribution (100,000+ sqft)

Light Manufacturing (Up to 100,000 sqft)

Light Manufacturing (100,000+ sqft)

Parking Garage

Biotech/Mission-Critical

Vacation (1-2 units)

Vacation (3+ units)

Other Associations (Hotel, Resort etc.)

Mobile Home Community