Residents becoming renters in Kansas City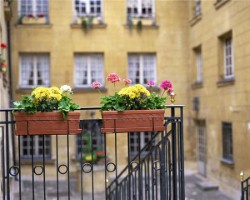 According to the Kansas City Star, residents in the city's metropolitan area are increasingly choosing to rent, rather than own homes.

Rents have risen and construction of new rental units is up, the news source reports, to meet the desires of a population who are largely renters by choice. One renter noted it made no sense to buy since he was uncertain how many years he would stay in the city.

One area brokerage manager stated that the long-term commitment a mortgage may require is a major factor, also citing efforts by rental managers and owners to offer higher-quality properties with more amenities, better appliances and furnishings, or other perks.

Another expert told the source that the current single-family housing market has caused people to rethink homeownership, and many have decided they do not want to pursue it. While he said the housing market will likely recover in time, this attitude shift may be an opportunity for investors willing to rent a home to give residents the best of both worlds, allowing them to live in a single-family property without being tied to it long-term.
Find Property Managers Near You
Select Property Type
Single Home or Condo (Valued up to $300K)

Single Home or Condo ($300K to $500K)

Single Home or Condo ($500K to $1 Million)

Single Home or Condo (Over $1 Million)

Multi-Family (2-4 units)

Multi-Family (5-19 units)

Multi-Family (20-99 units)

Multi-Family (100+ units)

Homeowners Association (2-49 units)

Homeowners Association (50-99 units)

Homeowners Association (100+ units)

Condominium Association (2-49 units)

Condominium Association (50-99 units)

Condominium Association (100+ units)

Retail (Up to 9,999 sqft)

Retail (10,000 - 100,000 sqft)

Retail (100,000+ sqft)

Office (Up to 9,999 sqft)

Office (10,000 - 100,000 sqft)

Office (100,000+ sqft)

Warehouse/Distribution (Up to 100,000 sqft)

Warehouse/Distribution (100,000+ sqft)

Light Manufacturing (Up to 100,000 sqft)

Light Manufacturing (100,000+ sqft)

Parking Garage

Biotech/Mission-Critical

Vacation (1-2 units)

Vacation (3+ units)

Other Associations (Hotel, Resort etc.)

Mobile Home Community