San Antonio apartments expected to stabilize this year, remain strong in 2013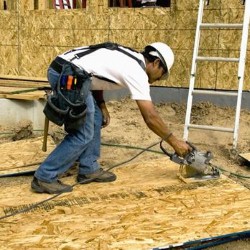 The multifamily sector in San Antonio is experiencing high demand, which some analysts have attributed to job growth.

The metro area added 10,000 new positions last year, which translates to a 1.2 percent increase in employment. Most of the demand that originated from that growth is focused on multifamily properties, according to Hendricks & Partners. Rents have increased about 3.4 percent, while 2011 saw absorption of new units surge higher.

This year, some of the growth is expected to slow as the market achieves a more stable condition. The market may see a slight increase in vacancy rates from 4.3 to 4.6 percent in 2013 as some renters become homeowners and new construction outpaces demand. The effects will be limited, however, as some additional job growth, particularly in the energy sector, boosts the renter population.

The immediate future is relatively bright for the apartment sector in San Antonio, the firm projects. Rental managers and owners should find their businesses profitable even as growth slows, and further rent growth is a possibility.
Find Property Managers Near You
Select Property Type
Single Home or Condo (Valued up to $300K)

Single Home or Condo ($300K to $500K)

Single Home or Condo ($500K to $1 Million)

Single Home or Condo (Over $1 Million)

Multi-Family (2-4 units)

Multi-Family (5-19 units)

Multi-Family (20-99 units)

Multi-Family (100+ units)

Homeowners Association (2-49 units)

Homeowners Association (50-99 units)

Homeowners Association (100+ units)

Condominium Association (2-49 units)

Condominium Association (50-99 units)

Condominium Association (100+ units)

Retail (Up to 9,999 sqft)

Retail (10,000 - 100,000 sqft)

Retail (100,000+ sqft)

Office (Up to 9,999 sqft)

Office (10,000 - 100,000 sqft)

Office (100,000+ sqft)

Warehouse/Distribution (Up to 100,000 sqft)

Warehouse/Distribution (100,000+ sqft)

Light Manufacturing (Up to 100,000 sqft)

Light Manufacturing (100,000+ sqft)

Parking Garage

Biotech/Mission-Critical

Vacation (1-2 units)

Vacation (3+ units)

Other Associations (Hotel, Resort etc.)

Mobile Home Community